If you have any information about these crimes or any person(s) involved, you are urged to call Crime Stoppers at 859-253-2020 or submit a Web Tip . You do not have to give your name. CRIME STOPPERS will pay a cash reward of up to $1000 and you can remain anonymous.
Lex Arts Commercial Burglary
March 09, 2020
STATUS
: SOLVED
SOMETIME ON OR AROUND DECEMBER 27TH OR 28TH, LEXARTS LOCATED AT 161 N MILL STREET WAS BURGLARIZED. THE SUSPECT WAS MOST LIKELY IN POSSESSION OF A STOLEN MASTER KEY TO THE BUILDING. FROM THERE, THEY WERE ABLE TO STEAL APPROXIMATELY $2,800 CASH AND A BUSINESS CREDIT CARD. A SUSPECT WAS CAPTURED ON CAMERA AT SPORTSMANS WAREHOUSE USING THE STOLEN CARD.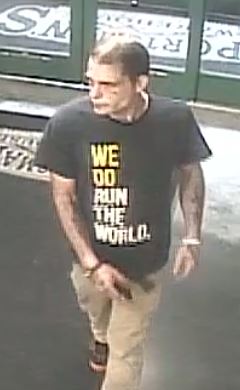 ---
Patchen Wilkes Home Burglary
March 03, 2020
STATUS
: OPEN
ON TUESDAY FEBRUARY 4TH JUST AFTER MIDNIGHT, TWO SUSPECTS (APPEARING TO BE BLACK OR BIRACIAL) BROKE INTO THE BACK WINDOW OF A HOUSE IN THE PATCHEN WILKES NEIGHBORHOOD. THEY WERE WEARING HOODED SWEATSHIRTS AND ONE SUSPECT HAD HIS FACE CONCEALED. THE VICTIM'S HOME SECURITY CAMERA CAPTURED IMAGES OF THE SUSPECTS BURGLARIZING HER HOME. THEY STOLE VARIOUS ITEMS OF CLOTHING AND ELECTRONICS INCLUDING A LARGE SCREEN TELEVISION. THE VICTIM WAS NOT AT HOME AT THE TIME OF THE BURGLARY.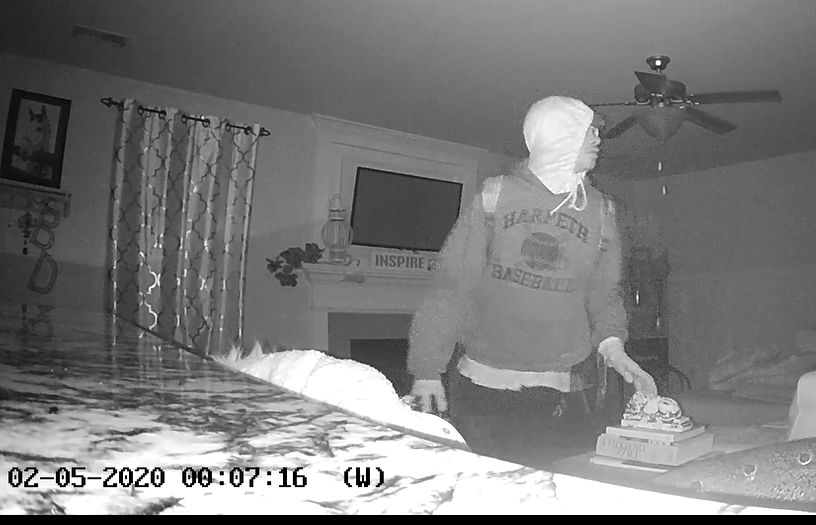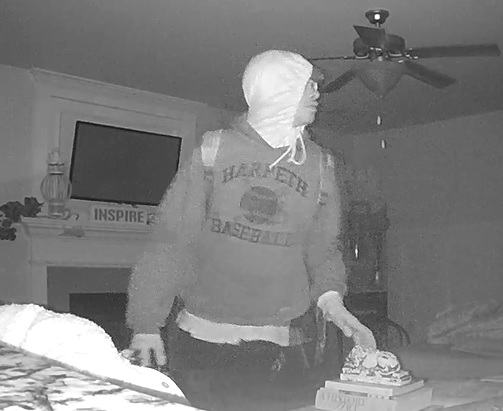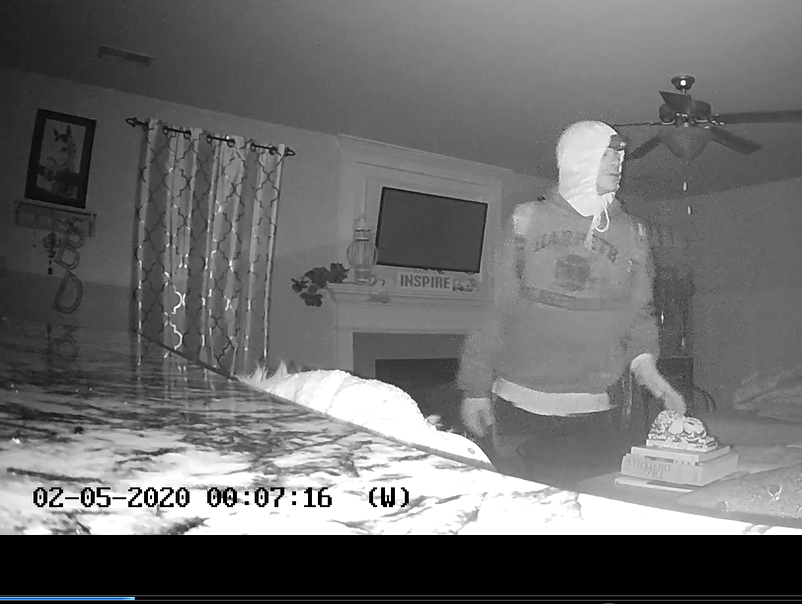 ---
Theft of Jewelry from Kays in Fayette Mall
February 24, 2020
STATUS
: OPEN
ON THURSDAY JANUARY 16TH, TWO SUSPECTS ENTERED THE KAYS JEWELRY STORE LOCATED IN FAYETTE MALL. ONE SUSPECT ASKED TO SEE VARIOUS ITEMS OF JEWELRY WHILE THE OTHER SUSPECT SNUCK UP BEHIND THE CLERK AND REACHED INTO THE UNLOCKED GLASS CASE. THE SUSPECTS WERE ABLE TO STEAL THREE DIAMOND RINGS AND DIAMOND EARRINGS TOTALLING IN EXCESS OF $40,000.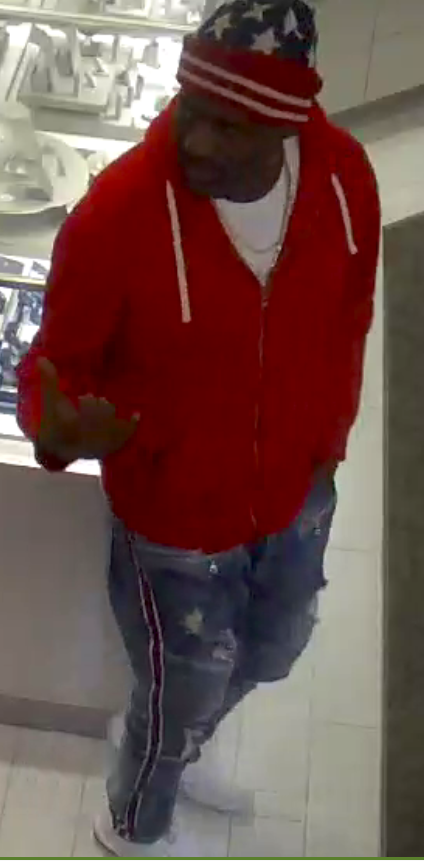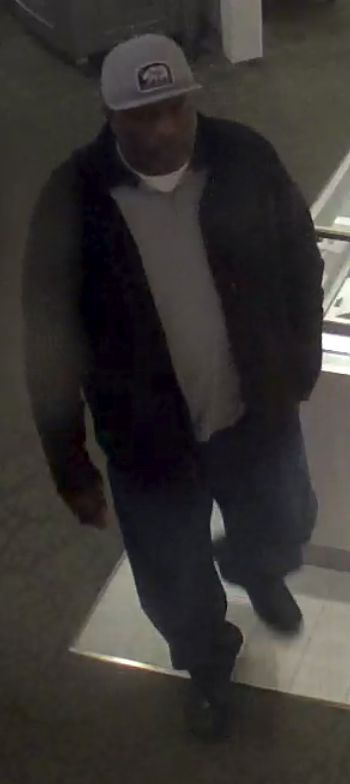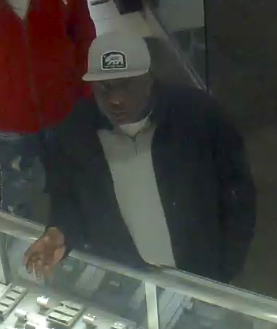 ---
Theft of Iwatches from Target
February 10, 2020
STATUS
: OPEN
ON SUNDAY JANUARY 26TH AROUND 6:45PM, FOUR FEMALE BLACKS ENTERED THE CAMPUS TARGET STORE LOCATED AT 500 S UPPER STREET. ONE OF THE SUSPECTS DISTRACTED THE CLERK WHILE THE OTHERS STUFFED MERCHANDISE INTO PURSES THEY SELECTED FROM THE SALES FLOOR. THEY WERE ABLE TO STEAL IN EXCESS OF $3,000 IN MERCHANDISE AND APPLE IPADS. THEY WERE LAST SEEN GETTING INTO THEIR VEHICLE PARKED ACROSS THE STREET IN THE MCDONALDS PARKING LOT.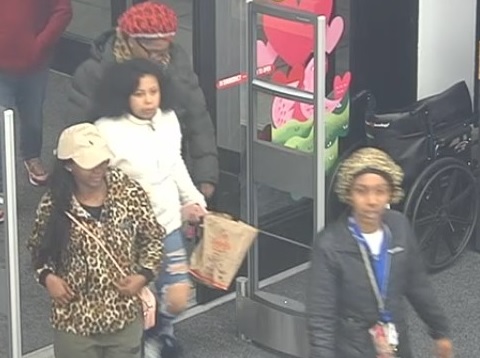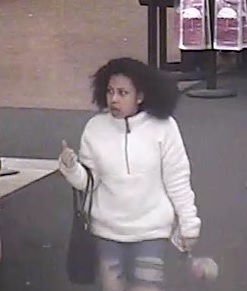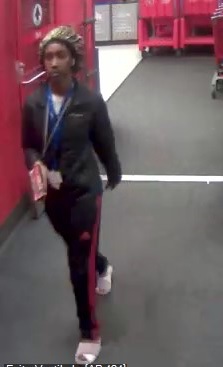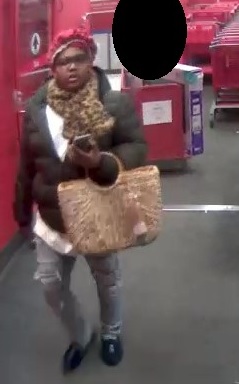 ---
Auto Theft From Shady Lane
February 03, 2020
STATUS
: OPEN
IN THE EARLY MORNING HOURS OF JANUARY 13TH, A VICTIM REPORTED HER WHITE TOYOTA RAV 4 HAD BEEN STOLEN FROM HER DRIVEWAY IN THE AREA OF SHADY LN NEAR CENTRAL BAPTIST HOSPITAL. THE SUSPECTS LOCATED THE KEYS TO THE CAR AT THE TIME OF THE THEFT. POLICE RECOVERED THE ABANDONED VEHICLE IN CARDINAL VALLEY ON CAMBRIDGE DR THE FOLLOWING DAY. A WEEK LATER ON JANUARY 25TH, TWO SUSPECTS RETURNED TO THE VICTIMS DRIVEWAY AND WERE CAUGHT ON CAMERA. DETECTIVES BELIEVE THEY WERE RETURNING TO STEAL THE CAR A SECOND TIME AS THE KEYS WERE NEVER INITIALLY RECOVERED. THE SUSPECTS BOTH APPEAR TO BE LIGHT COMPLECTED MALES POSSIBLY CAUCASIAN OR HISPANIC IN THEIR EARLY 20S.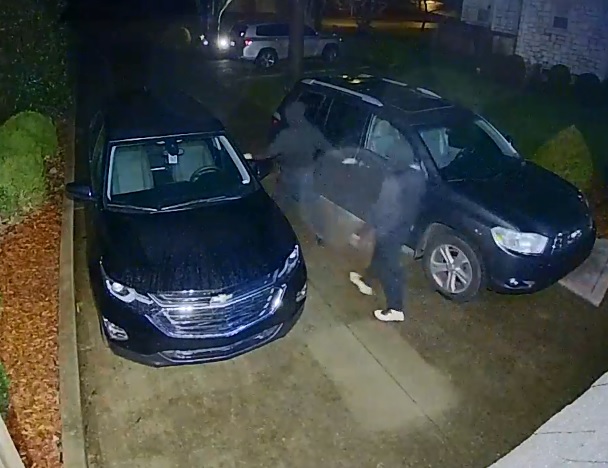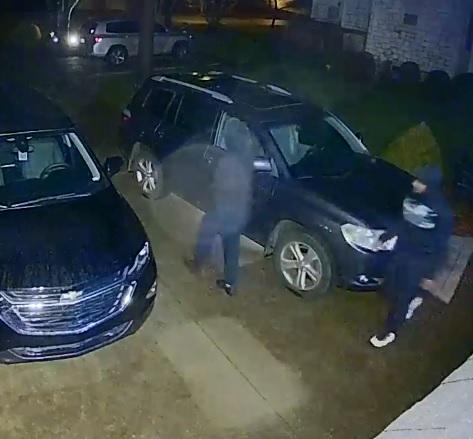 ---
McConnells Trace theft of handgun and fraud
January 27, 2020
STATUS
: OPEN
IN THE EARLY MORNING HOURS OF NOVEMBER 23RD, A VICTIM LIVING ON MCCONNELLS TRACE AWOKE TO A CALL FROM HIS BANK ADVISING SOMEONE WAS ATTEMPTING TO USE HIS DEBIT CARD IN MULTIPLE LOCATIONS IN GEORGETOWN. HE WALKED OUT TO HIS VEHICLE AND REALIZED SOMEONE HAD STOLEN HIS WALLET AND A HIGH VALUE FIREARM FROM UNDER THE FRONT SEAT OF HIS CAR. THE FIREARM IS A TAN FNP TACTICAL .45 AUTO LOADING PISTOL WITH UPGRADED SIGHTS AND IR FLASHLIGHT VALUED AT APPR $3,500. THE SUSPECT WAS CAUGHT ON CAMERA ATTEMPTING TO USE THE STOLEN CARDS.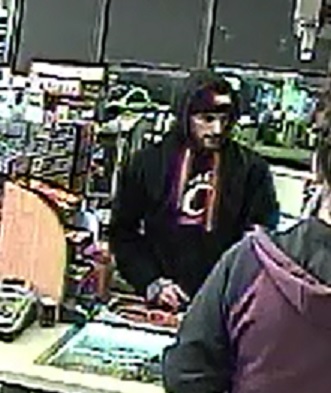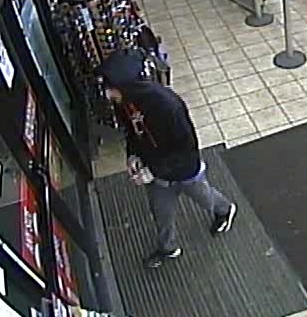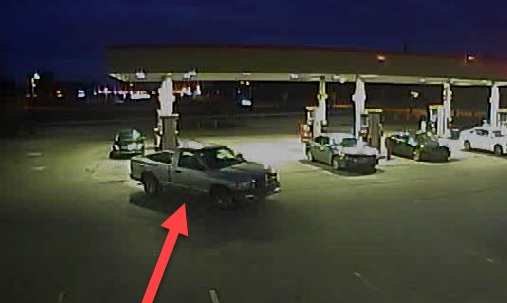 ---
Theft of Mislaid Purse at Leestown Goodwill
January 20, 2020
STATUS
: OPEN
ON NOVEMBER 30TH, A WOMAN FINISHED SHOPPING AT GOODWILL ON LEESTOWN ROAD JUST AFTER NOON. SHE LOADED HER PURCHASES INTO HER CAR AND ACCIDENTALLY LEFT HER PURSE IN THE SHOPPING CART. SURVEILLANCE IMAGES SHOW AN UNKNOWN WOMAN TAKING THE MISLAID PURSE. SHE MADE NO ATTEMPTS TO TURN IT IN OR TO LOCATE THE OWNER. THIS CONSTITUTES A FELONY THEFT AND FAILURE TO MAKE REQUIRED DISPOSITION OF PROPERTY.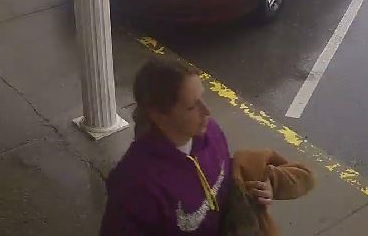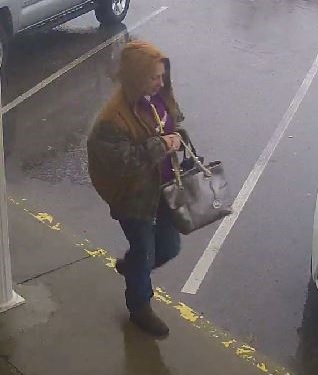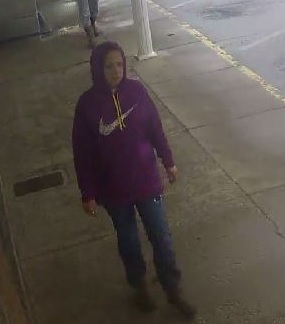 ---
Andover Pleasant Ridge Thefts
January 13, 2020
STATUS
: OPEN
IN EARLY NOVEMBER, THE ANDOVER PLEASANT RIDGE AREA EXPERIENCED APPROXIMATELY 50 THEFTS FROM UNATTENDED VEHICLES IN DRIVEWAYS AND AT PLEASANT RIDGE PARK. IN ONE INSTANCE, TWO OF THE VICTIM'S CREDIT CARDS WERE STOLEN. THEY WERE USED TO MAKE OVER $6,000 IN FRAUDULENT PURCHASES AT BEST BUY, TARGET, STAPLES, AND ULTA. TWO SUSPECTS WERE CAUGHT ON CAMERA USING THE STOLEN CARDS AT BEST BUY.
---
Waterford Porch Thefts
December 23, 2019
STATUS
: OPEN
IN THE EARLY MORNING HOURS OF NOVEMBER 19TH, A WHITE PICKUP TRUCK WAS CAUGHT ON NEIGHBORHOOD CAMERAS ENTERING THE WATERFORD SUBDIVISION JUST AFTER 3AM. THE VEHICLE PULLED UP TO THE SUBDIVISION CLUB HOUSE AND THREE MEN EXITED THE VEHICLE WITH THEIR FACES COVERED. THEY PROCEEDED TO STEAL THE PORCH FURNITURE FROM THE CLUBHOUSE TOTALING APPROXIMATELY $600. THEY PLACED THE ITEMS IN THE BACK OF THE TRUCK AND FLED THE AREA.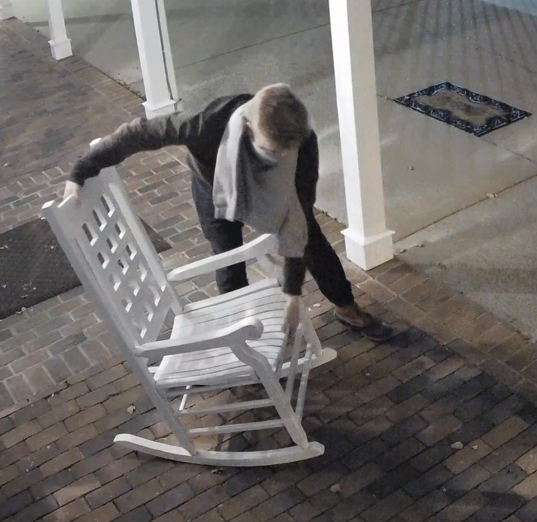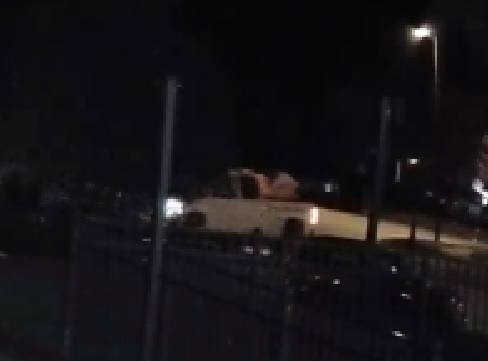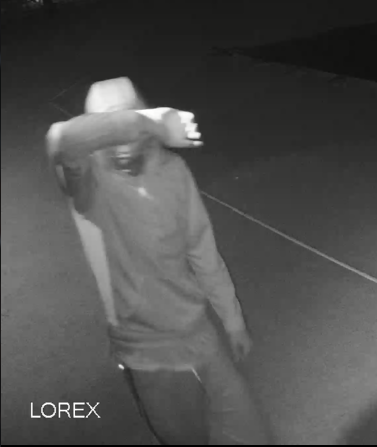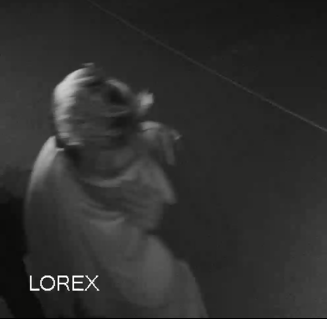 ---
Credit Card Fraud from Assisted Living Home
December 16, 2019
STATUS
: OPEN
ON NOVEMBER 14TH, A SUBJECT ENTERED MULTPLE LEXINGTON RETAIL LOCATIONS (INCLUDING WALMART, WALGREENS, KROGER AND MEIJER) WITH STOLEN CREDIT CARDS BELONGING TO ELDERLY PATIENTS AT AN ASSISTED LIVING FACILITY IN MIDWAY, KY. THE SUSPECT USED THE CREDIT CARDS TO PURCHASE SEVERAL VISA GIFT CARDS. LEXINGTON DETECTIVES ARE TRYING TO IDENTIFY THE SUSPECT IN THE SURVIELLANCE IMAGES.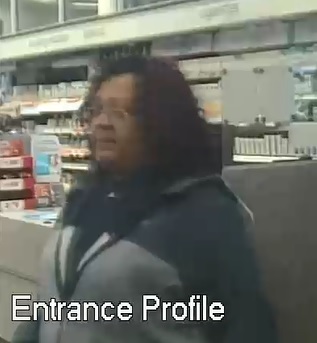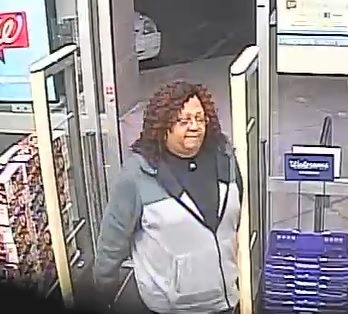 ---
Anniston Drive Attempted Robbery
November 25, 2019
STATUS
: OPEN
ON NOVEMBER 11TH AT 10:45PM, TWO MALE BLACK SUBJECTS WEARING MASKS AND ALL BLACK CLOTHING ENTERED THE CONVENIENCE STORE LOCATED AT 1488 ANNISTON DRIVE. THEY POINTED HANDGUNS AT THE CLERK AND DEMANDED MONEY FROM THE REGISTER. THE CLERK RESISTED AND A PHYSICAL ALTERCATION ENSUED UNTIL A SINGLE SHOT WAS FIRED. THE SUSPECTS THEN RAN OUT OF THE STORE AND FLED IN A SMALL SILVER HATCHBACK CAR. THE CLERK SUFFERED MINOR SCRAPES FROM THE FIGHT, BUT WAS NOT STRUCK BY GUNFIRE.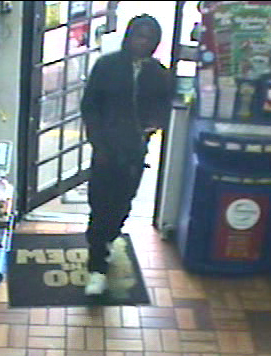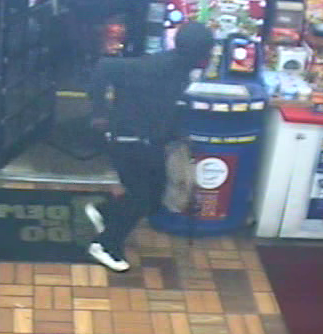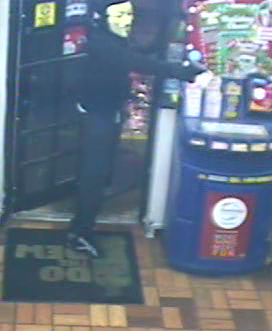 ---
Theft From Employee at Burke Furniture
November 18, 2019
STATUS
: OPEN
ON OCTOBER 14TH, AN EMPLOYEE OF BURKE FURNITURE LOCATED AT 2650 RICHMOND ROAD GOT OFF WORK AROUND 5PM. SHE DISCOVERED HER WALLET, CREDIT CARDS, AND CHECKBOOK HAD BEEN STOLEN FROM HER PURSE THAT SHE KEPT ON HER DESK. SURVEILLANCE IMAGES WERE CAPTURED OF THE SUSPECTS IN THE STORE THAT AFTERNOON. THE SAME SUSPECTS WERE ALSO OBERVED MAKING FRAUDULENT PURCASHES OF GAME SYSTEMS USING THE VICTIMS STOLEN CREDIT CARDS AT WALMART AND TARGET.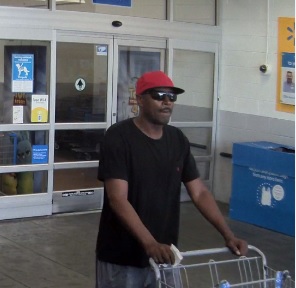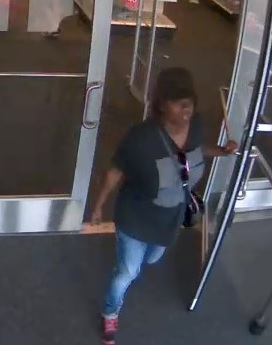 ---
Bryan Station Kroger Robbery
November 11, 2019
ON OCTOBER 28TH LEXINGTON POLICE OFFICERS WERE CALLED TO ASSIST LOSS PREVENTION AT KROGER LOCATED AT 1650 BRYAN STATION ROAD. A MALE BLACK AND FEMALE WHITE SUSPECTS ENTERED THE STORE AND SHOPLIFTED SEVERAL MISCELLANEOUS GROCERY ITEMS. AS THEY WERE CONFRONTED LEAVING THE STORE WITHOUT PAYING, THE MALE SUBJECT SHOVED ONE EMPLOYEE AND STRUCK ANOTHER IN THE FACE TO ESCAPE.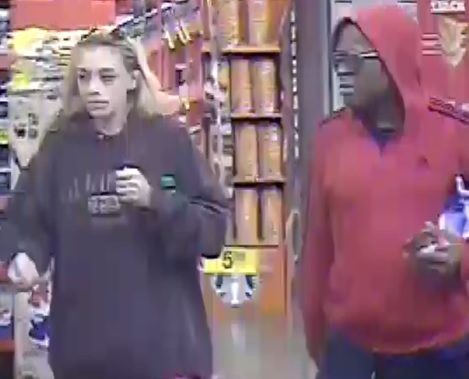 ---
Alexandria Drive Commercial Burglary
November 04, 2019
STATUS
: OPEN
IN THE EARLY MORNING HOURS OF OCTOBER 16TH AROUND 2:30AM, A MALE SUBJECT IS CAUGHT ON CAMERA BREAKING IN TO A BUSINESS LOCATED AT 1465 ALEXANDRIA DRIVE. THE OWNERS OF CREATIONS BY CINDY ARRIVED AT WORK TO FIND THE CASH REGISTER EMPTY AND SEVERAL ITEMS MISSING FROM THEIR STORE. IT APPEARS THE SUSPECT NOTICED CAMERAS ON THE FRONT OF THE BUSINESS AND GAINED ENTRY THROUGH THE REAR DOOR.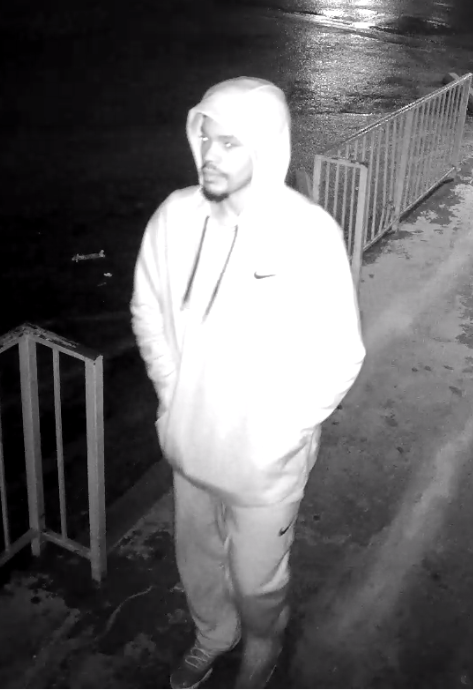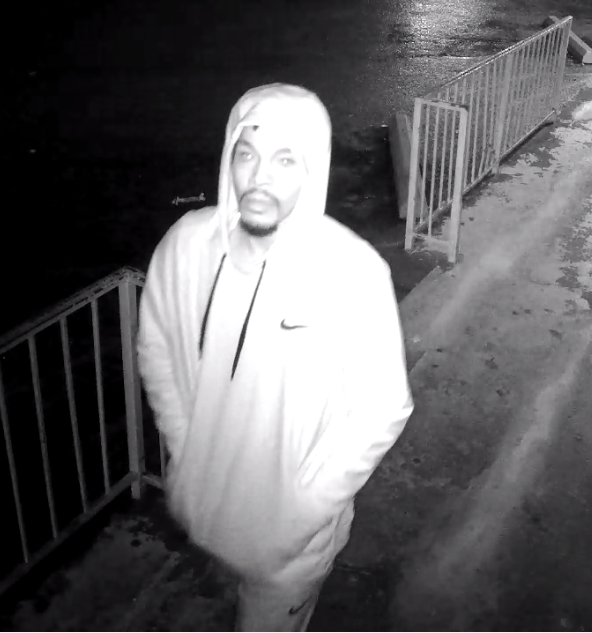 ---
Malabu Wallet Theft and Check Fraud
October 28, 2019
STATUS
: SOLVED
ON AUGUST 29TH, AN EMPLOYEE OF JASON'S DELI LOCATED AT 134 MALABU DRIVE RETURNED TO HER CAR AROUND 10AM TO DISCOVER SOMEONE HAD STOLEN HER WALLET FROM THE CENTER CONSOLE. MOMENTS LATER, A MALE SUBJECT USED THE VICTIM'S CREDIT CARD AT SPEEDWAY ON NICHOLASVILLE ROAD. THE SAME AFTERNOON, A FEMALE SUBJECT WAS CAUGHT ON CAMERA CASHING ONE OF THE VICTIM'S STOLEN CHECKS AT A LOCAL BANK.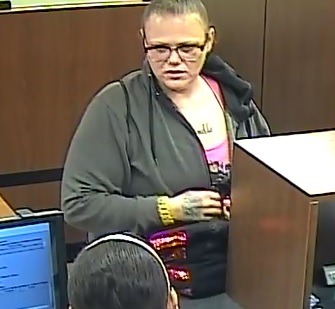 ---
Skyview Lane Gun Theft
October 14, 2019
STATUS
: OPEN
IN THE EARLY MORNING HOURS OF SUNDAY SEPTEMBER 15TH AROUND 5AM, AN UNKNOWN SUSPECT ACCESSED THE VICTIM'S VEHICLE IN HIS DRIVEWAY LOCATED ON SKYVIEW LANE. THE SUSPECT WAS ABLE TO STEAL A 9MM HANDGUN LEFT IN THE GLOVEBOX. THE SUSPECT WAS CAUGHT ON THE CAMERA COMMITTING THE THEFT.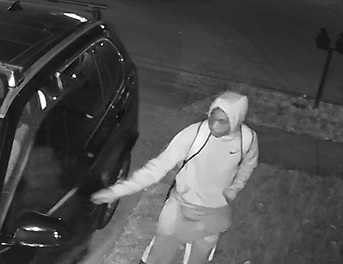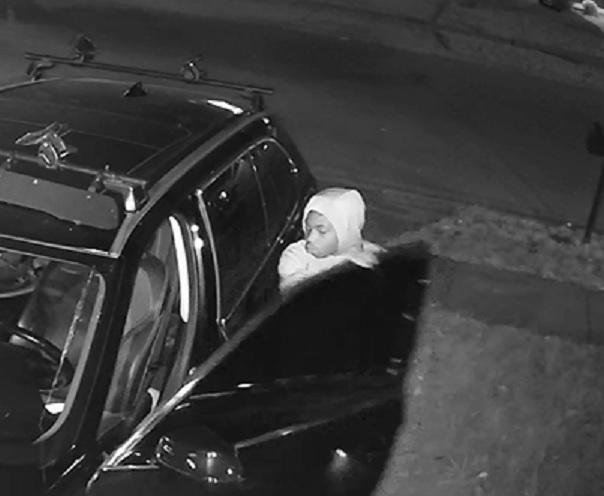 ---
Hyatt Regency Theft
October 07, 2019
STATUS
: SOLVED
ON SEPTEMBER 13TH AT AROUND 7:30AM, AN EVENT PHOTOGRAPHER SET UP SOME EQUIPMENT IN A BALLROOM OF THE HYATT REGENCY HOTEL LOCATED AT 401 W HIGH ST. THE EQUIPMENT WAS LEFT UNATTENDED FOR A SHORT TIME. THE VICTIM RETURNED AT 8AM TO FIND HIS CAMERA WAS MISSING. A WITNESS REPORTED SEEING AN UNUSUAL SUSPECT ENTER THE HOTEL THROUGH A SERVICE ENTRANCE. HE WAS LATER OBSERVED ON CAMERA ATTEMPTING TO EXIT THE PREMESIS THROUGH AN EMERGENCY EXIT WHILE HOLDING THE VICTIM'S STOLEN PROPERTY.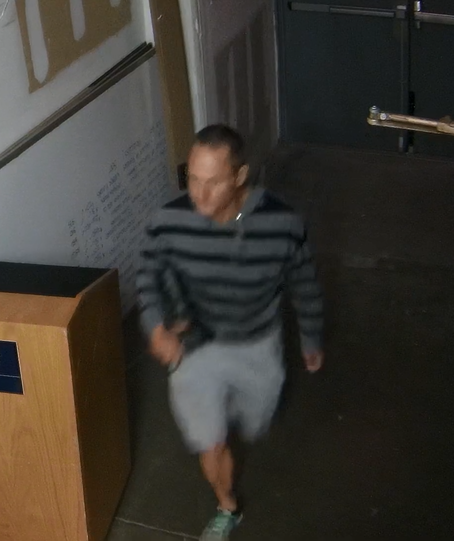 ---
Dillards Felony Shoplifting
September 30, 2019
STATUS
: OPEN
ON FRIDAY AUGUST 30TH AROUND 8PM, TWO PEOPLE ENTERED DILLARDS IN FAYETTE MALL AND MADE THEIR WAY TO THE MENS APPAREL SECTION. THEY PROCEEDED TO GATHER ARM FULLS OF POLO SHIRTS AND NIKE SWEATSUITS. INSTEAD OF HEADING TO A CHECKOUT REGISTER, THEY FLED THE STORE WITH OVER $2,700 IN MERCHANDISE. SECURITY CAMERAS CAPTURED IMAGES OF THE COUPLE FOR INVESTIGATORS.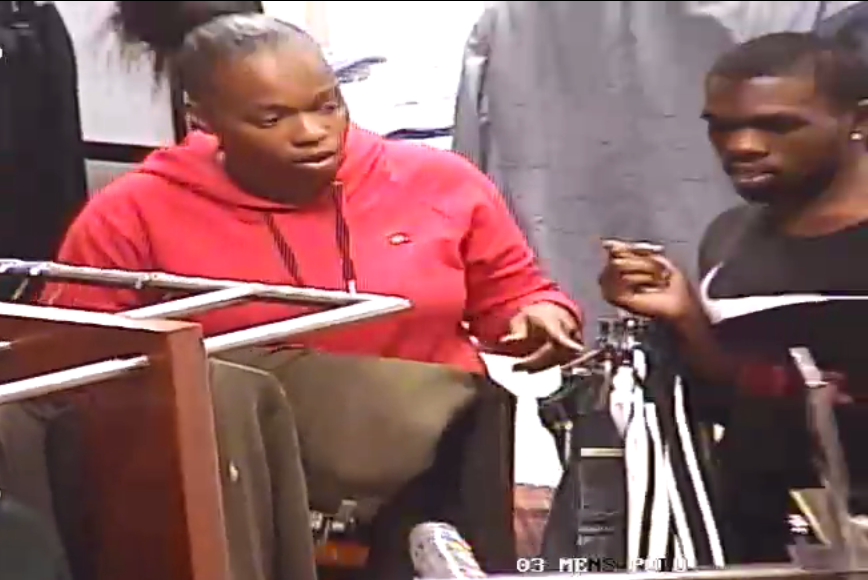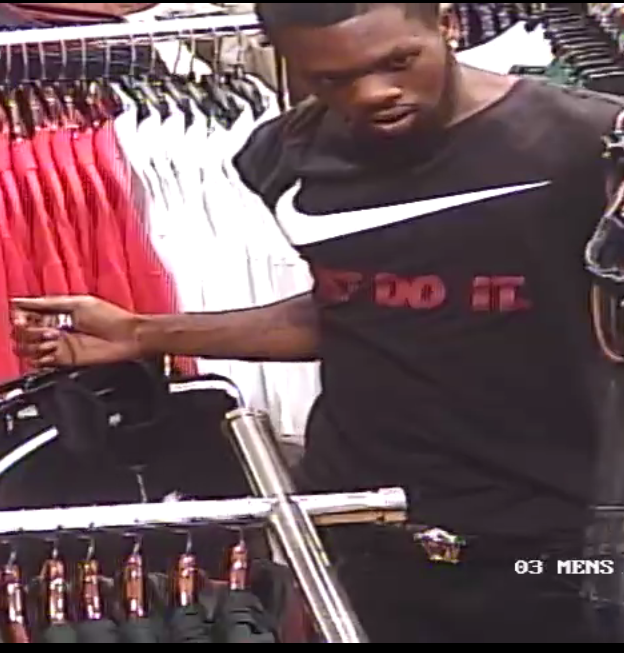 ---
Talleys BBQ Theft
September 16, 2019
STATUS
: OPEN
ON FRIDAY AUGUST 30TH AROUND 1PM THE OWNER OF TALLEYS BBQ ARRIVED TO OPEN HIS POP UP STAND LOCATED AT 1222 S BROADWAY. HE OBSERVED THAT SOMEONE HAD TAKEN ALL OF THE FOOD FROM HIS COOLERS. HE RETURNED THE FOLLOWING DAY AFTER OBTAINING FRESH SUPPLIES AND FOUND THAT ALL OF THE LOCKS HAD BEEN CUT FROM HIS EQUIPMENT AND HIS GENERATOR WAS MISSING. SURVEILLANCE CAMERAS NEARBY CAPTURED IMAGES OF THE THIEVES IN ACTION.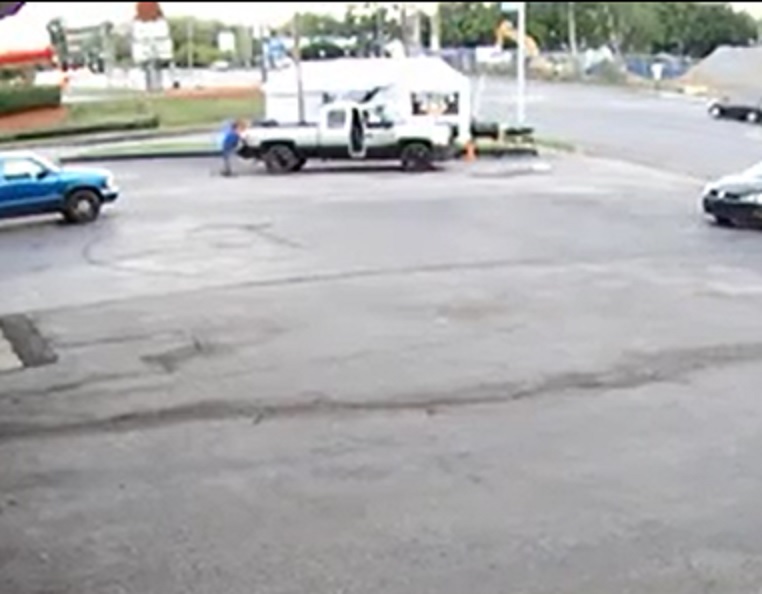 ---
Earl Parvin Cold Case Homicide
August 26, 2019
STATUS
: OPEN
ON JULY 11TH AROUND 2:30AM, WITNESSES CONTACTED THE LEXINGTON POLICE DEPARTMENT ABOUT A PERSON DOWN IN THE ROADWAY IN FRONT OF 315 BALLPARK DR. WHEN OFFICERS ARRIVED, THEY FOUND EARL PARVIN DECEASED FROM AN APPARENT GUN SHOT WOUND. IT APPEARS THE VICTIM WAS ASSAULTED AT A SEPARATE LOCATION AND HIS REMAINS WERE LEFT IN THE ROADWAY FOR WITNESSES AND POLICE TO FIND. LEXINGTON POLICE ARE SEEKING ANY NEW LEADS IN THE CASE.
---
| | | |
| --- | --- | --- |
| Page 1 of 14 | 264 Records | Prev | Next |