If you have any information about these crimes or any person(s) involved, you are urged to call Crime Stoppers at 859-253-2020 or submit a Web Tip . You do not have to give your name. CRIME STOPPERS will pay a cash reward of up to $1000 and you can remain anonymous.
Greenbrier Vehicle Break-Ins
July 26, 2021
On Wednesday, July 14th two individuals unlawfully entered several vehicles in the parking lot of the Country Club located in the 2000 block of Bahama Road. This incident occurred late in the afternoon and several items were taken from the vehicles. A short time later one of the stolen credit cards was used at a business in Hamburg to make a purchase before the victim was able to cancel the card. Multiple photos and videos of the suspects were provided.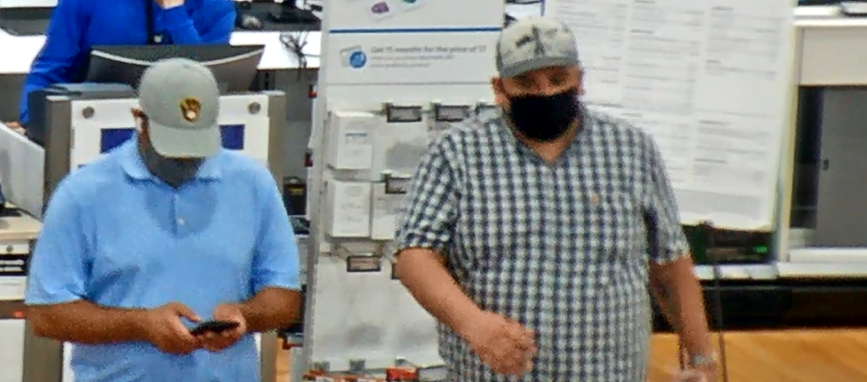 ---
Moe's Burglary
July 19, 2021
On Sunday, June 27, 2021, a business in the 1000 block of Harrodsburg Road reported a burglary during the early morning hours. Camera footage provided by the business showed a suspect use force to gain entry to the restaurant. The suspect spent a considerable amount of time inside the restaurant before leaving with an undisclosed amount of cash.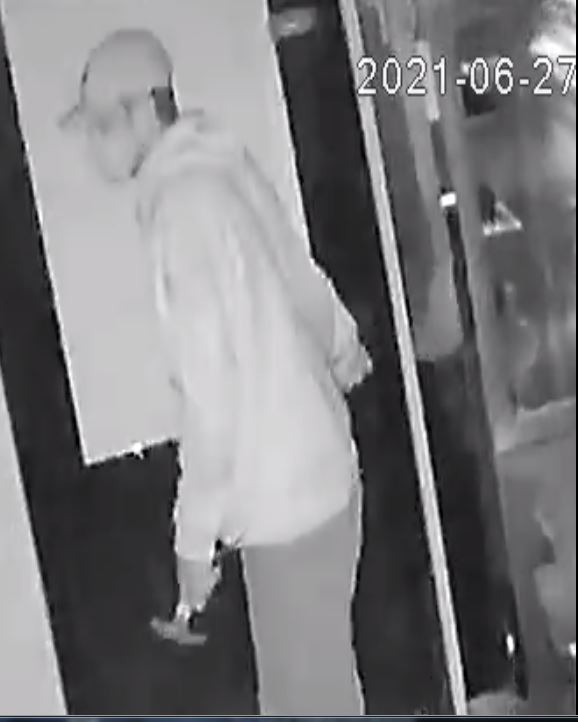 ---
Georgetown Robbery
July 12, 2021
On Tuesday, June 29, 2021, Officers with the Georgetown Police Department responded to the 100 block of Pocahontas Trail reference a robbery in progress. The suspect was armed with a hammer and demanded money. The manager was able to briefly disarm the suspect and ultimately call for help. The suspect fled the scene before officers arrived.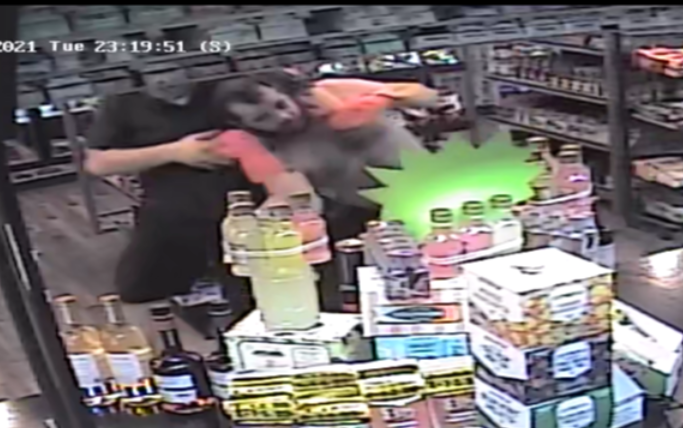 ---
Tates Creek Burglary
July 05, 2021
Between Friday, June 2021, and the early morning hours of Saturday, June 5, 2021, two suspects unlawfully entered a town home under construction in the 3000 block of Tates Creek. The suspects stole power tools and copper from the premises. They also caused a substantial amount of property damage.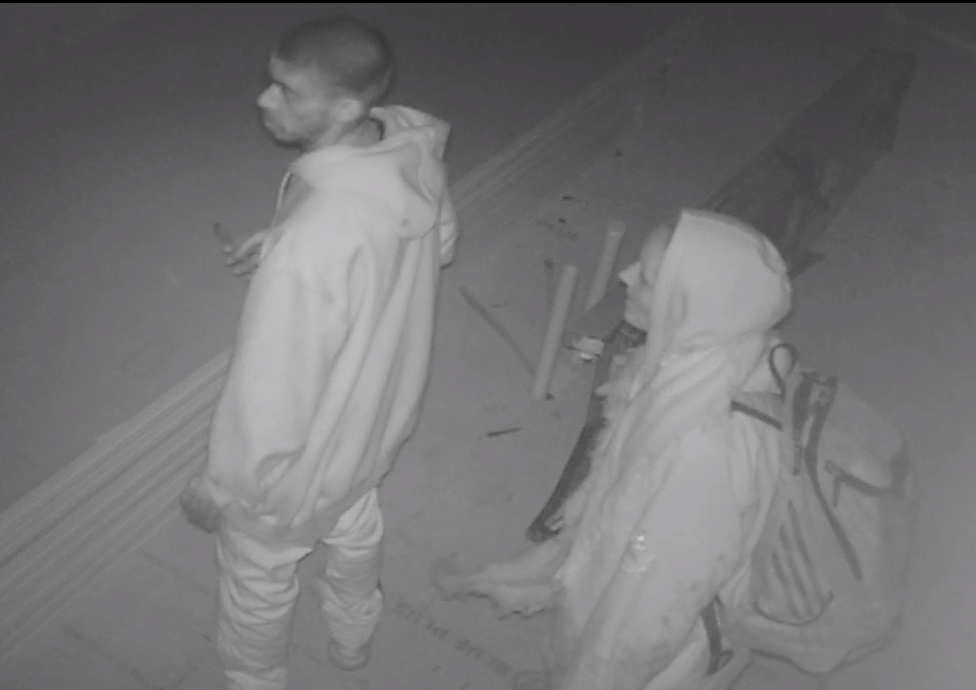 ---
South Broadway Shooting
June 28, 2021
On Wednesday, May 26th, just after midnight the Lexington Police Department received multiple calls of shots fired in the 300 block of South Broadway. Upon arrival Officers located a business that had sustained damage. Upon reviewing video it appears that multiple people were involved in the shooting but Officers need your help in identifying those who are visible on camera at the scene, including the below vehicle.
https://foxlexington.com/news/crime-stoppers/cameras-capture-nearly-two-dozen-shots-fired-near-downtown-lexington/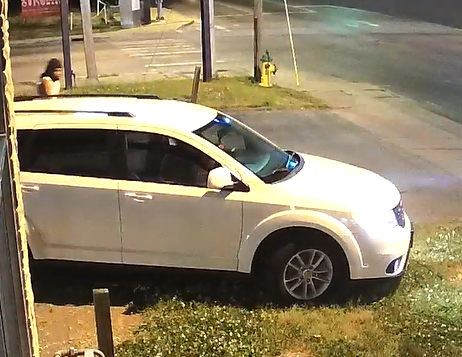 ---
Vehicle Break-in on Nicholasville Road
June 21, 2021
On Friday, May 28th, the victim's vehicle was parked at the 2000 block of Nicholasville Road. Upon returning to the vehicle, the victim noticed a window was broken out and multiple items were missing. The victim's credit card was later used at another location.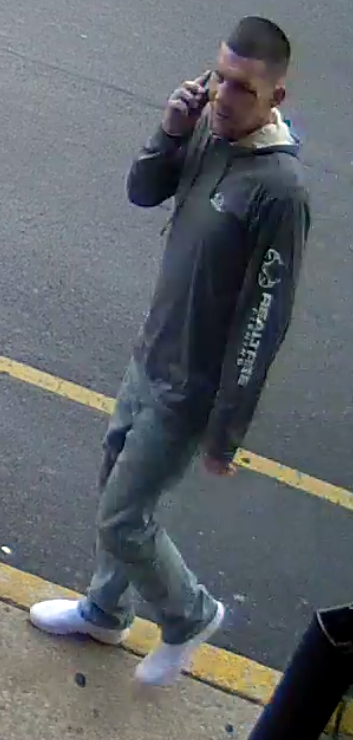 ---
Fraudulent Use of a Credit Card; Versailles Road
June 14, 2021
On Wednesday, May 26th a citizen contacted the Lexington Police Department to report that his credit card had been stolen. Upon further investigation it was determined that his stolen credit card was used twice without his permission at a local bank in the 2000 block of Versailles Road. Pictures of the suspect were provided and his identity is unknown.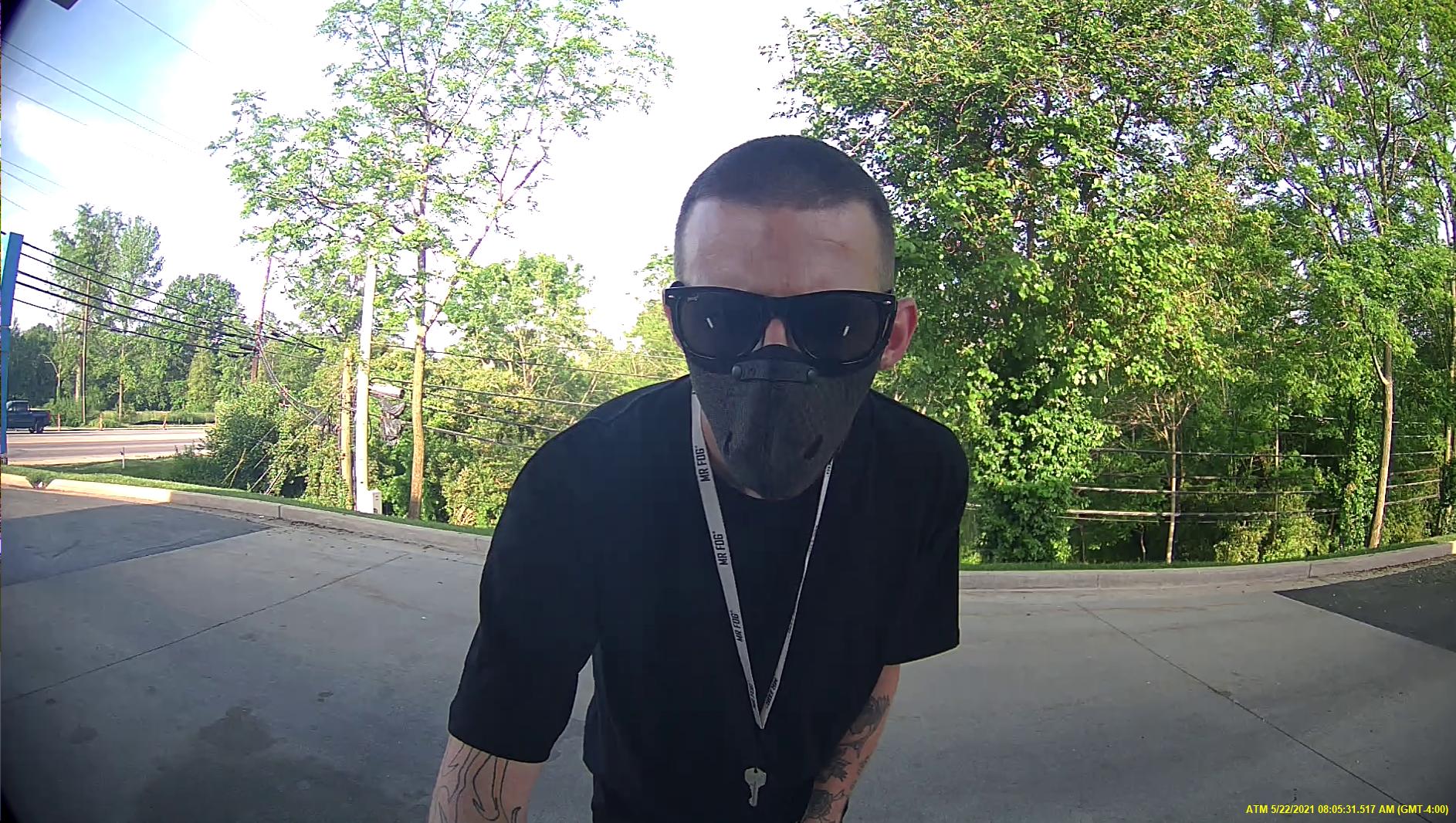 ---
Verizon Robbery
June 07, 2021
On Friday, May 28th 2021, at approximately 8:45p.m., the male black suspect entered the Verizon Store on Richmond Road. The suspect produced a firearm, took an undisclosed amount of cash and subsequently fled the store.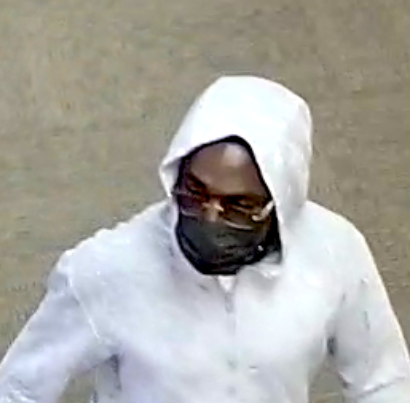 ---
Auto Theft/Card Shop Burglary
June 01, 2021
Sometime during the evening of Friday, May 14th or early morning Saturday, May 15th an unknown suspect stole two vehicles from an auto shop store in the 600 block of Delzan Place. Shortly thereafter the suspect drove to a business on Partner Place in one of the stolen vehicles and committed a burglary. The suspect used force to enter the premises and ultimately stole a large quantity of baseball cards. The suspect was seen on video several days prior at the same business shoplifting as well.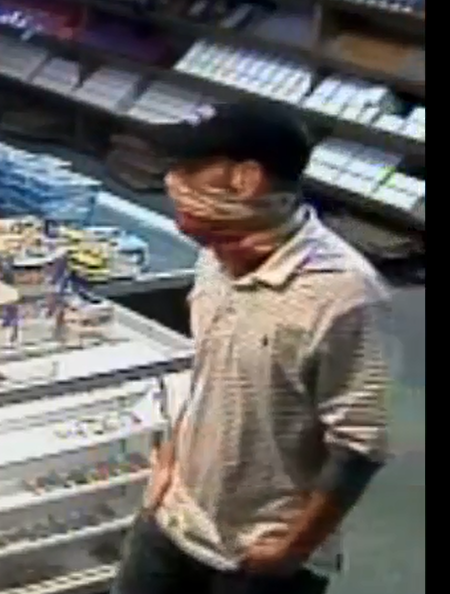 ---
Card Shop Burglary
May 25, 2021
On Thursday, April 29th an unknown suspect unlawfully entered a business in the 300 block of Romany Road. The suspect damaged the business upon entering and stole an undisclosed amount of sports cards from the store.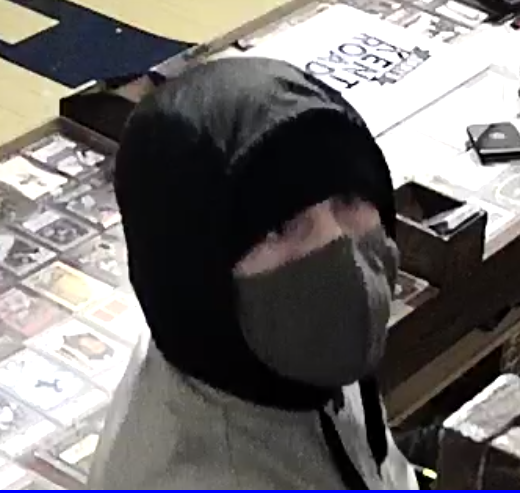 ---
Package Thief
May 18, 2021
Beginning in March 2021 the Lexington Police Department has received over a dozen reported package thefts. The suspect is a male black and was seen exiting a dark gray Ford Fusion, BMW and white Toyota Corola in several of the thefts. Detectives are seeking help from the community with identifying the suspect.
Suspect was identified as Rodrecus Blakey with a DOB of 11/23/1977. Thank you!!!!!!!!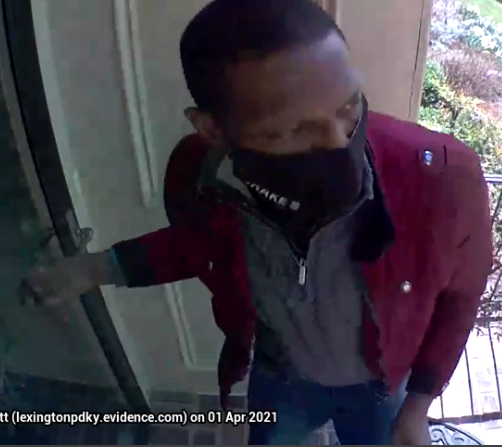 ---
Versailles Road Serial Burglar
May 11, 2021
During the month of March 2021 an unknown suspect caused damage to multiple businesses along the Versailles Road corridor. The suspect also unlawfully entered the businesses and stole multiple items. In each incident the suspect is wearing the same clothes, a black hooded sweatshirt, tight fitting jeans and a backpack.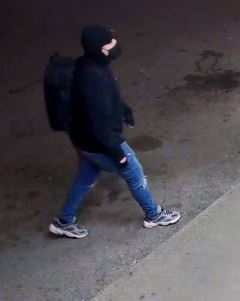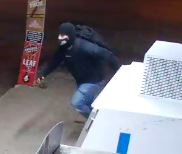 ---
Chestnutt Street Homicide
May 04, 2021
Shortly before 3 a.m. Saturday, July 11th 2020, Officers were dispatched to the 500-block of Chestnut Street for a reported shooting. Officers located a man lying on the ground suffering from multiple gunshot wounds. The victim was transported to a local hospital but later succumbed to his injuries. He was identified as 31-year-old, Darrell L. Price, of Lexington. Crime Stoppers is looking for additional witness to this crime.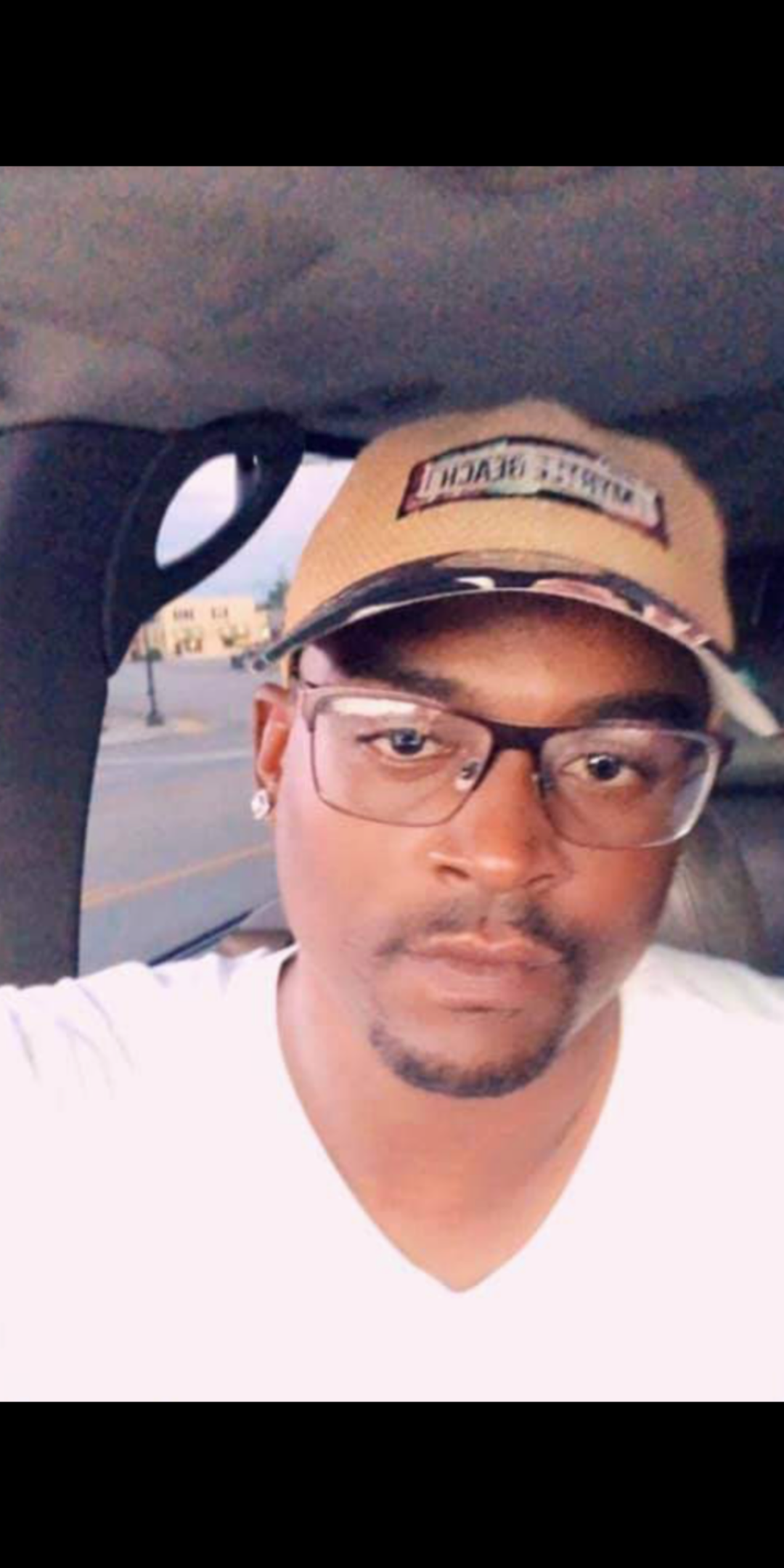 ---
Goodpaster Way Burglary
April 27, 2021
On Wednesday, February 24th, at approximately 1:00am, two unknown male white suspects committed a burglary to a residence in the 1000 block of Goodpaster Way. The suspects observed an open garage door to a residence and made entry. They stole numerous items from the garage and then walked away towards Winchester Road.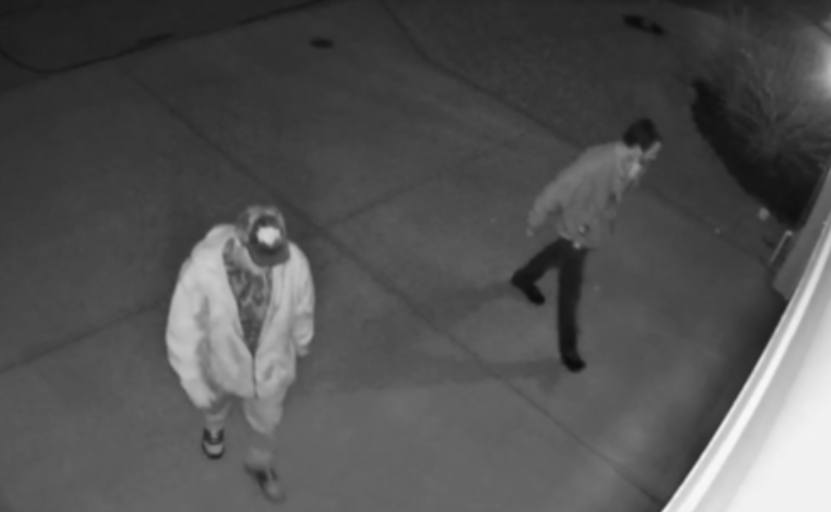 ---
Georgetown Cold Case
April 20, 2021
On Friday, February 7, 2020, Brittany Powell, age 27, was found deceased in Suffoletta Memorial Park in Georgetown, Kentucky. She was last seen leaving her home on Saratoga Court on Wednesday, February 5, 2020. Detectives are continuing to investigate the circumstances surrounding the death of Powell. Please contact Bluegrass Crime Stoppers with any information about this incident. Your anonymous tip could lead to an arrest.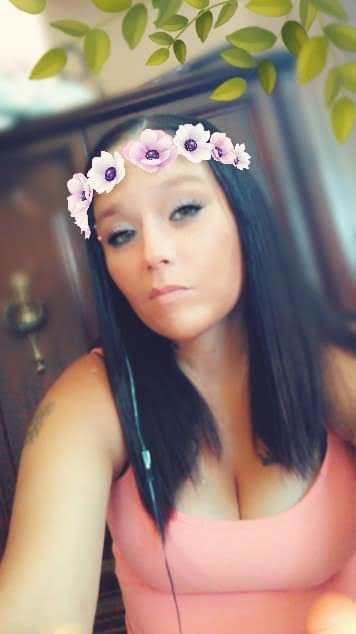 ---
Versailles Cold Case
April 13, 2021
On Saturday, October 3, 2020 the Versailles Police Department responded to a report of a body found near a creek bed in rural Southern Woodford County. The location was in a secluded area along Troy Pike. The victim was later identified as 35-year-old, Robin Hedger, of Irvin Ky. Robin had been living in Lexington for about ten years and was known by her friends as "Winchester". The Versailles Police Department is investigating the death as a homicide.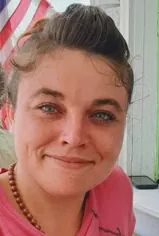 ---
Devonport Drive-by shooting
April 06, 2021
On Saturday, March 13th two vehicles (black SUV and white/silver passenger car) were traveling on Alexandria Drive towards Versailles Road. They made a left turn onto Devonport and two occupants of the SUV began firing multiple rounds at the passenger car in front of them.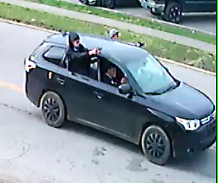 ---
Felony Lane Gang
March 29, 2021
Recently, Fayette County has become victim to an outside criminal syndicate responsible for vehicle break-ins and identity theft. A group sometimes referred to as the "felony lane gang" has a unique but well-orchestrated tactic in committing crime. They target dog parks, community parks, and workout facilities. Specifically, they use a covert procedure to break into your vehicle and steal personal items (typically purses) left behind. That information is then quickly passed along to someone else who often quickly travels to another community to not only use the stolen credit cards but also steals the victim's identity. They are challenging to investigate because this group is often from another state and immediately moves out of the area to target another community. During a ten day stretch in March, ten citizens reported this type of theft had occurred to them. Never leave anything of value in your vehicle, even if hidden.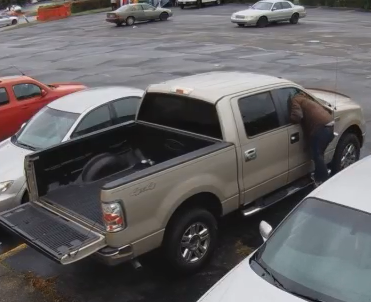 ---
Jared Jewelry Store Theft
March 22, 2021
In the afternoon of Saturday, February 13th, the male black suspect entered the Jared jewelry store in the 100 block of West Reynolds Road. He spoke with an employee and asked to look at a specific piece of jewelry. After speaking with the employee for several minutes he fled the store with the jewelry in hand. Surveillance caught video of the incident. The suspect has a distinct "cross" tattoo on his forehead.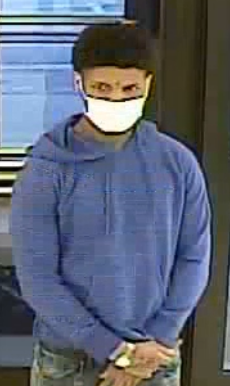 ---
Winterberry Burglary
March 15, 2021
In the evening of Monday, March 1st, a suspect unlawfully entered a residence in the 2000 block of Winterberry Drive. While the family was asleep the suspect stole a purse from inside the residence. The suspect then used a credit card to make numerous purchases throughout the city at various businesses. The suspect will be facing a Burglary charge as well as multiple Fraudulent Use of a Credit Card.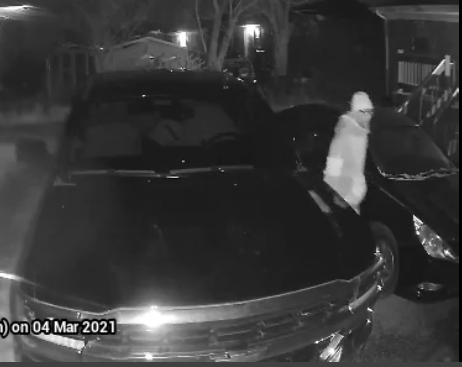 ---
| | | |
| --- | --- | --- |
| Page 1 of 16 | 317 Records | Prev | Next |