If you have any information about these crimes or any person(s) involved, you are urged to call Crime Stoppers at 859-253-2020 or submit a Web Tip . You do not have to give your name. CRIME STOPPERS will pay a cash reward of up to $1000 and you can remain anonymous.
Talleys BBQ Theft
September 16, 2019
STATUS
: OPEN
ON FRIDAY AUGUST 30TH AROUND 1PM THE OWNER OF TALLEYS BBQ ARRIVED TO OPEN HIS POP UP STAND LOCATED AT 1222 S BROADWAY. HE OBSERVED THAT SOMEONE HAD TAKEN ALL OF THE FOOD FROM HIS COOLERS. HE RETURNED THE FOLLOWING DAY AFTER OBTAINING FRESH SUPPLIES AND FOUND THAT ALL OF THE LOCKS HAD BEEN CUT FROM HIS EQUIPMENT AND HIS GENERATOR WAS MISSING. SURVEILLANCE CAMERAS NEARBY CAPTURED IMAGES OF THE THIEVES IN ACTION.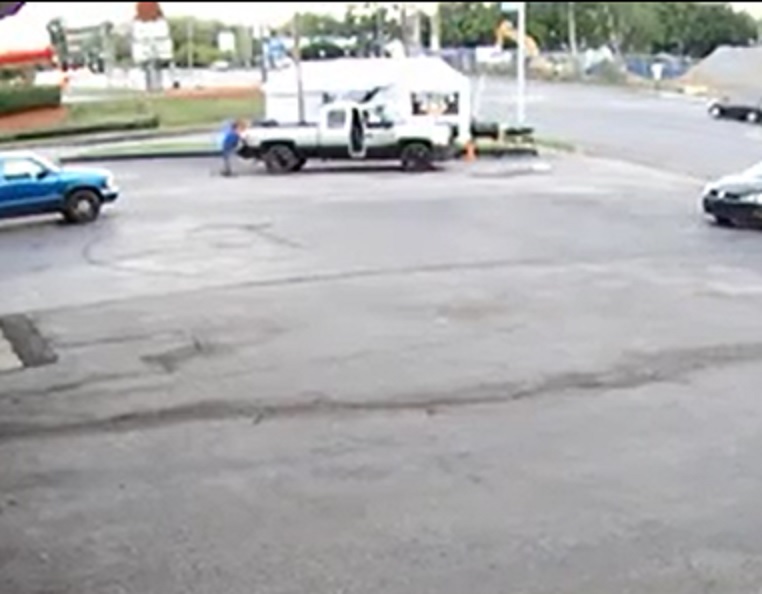 ---
Earl Parvin Cold Case Homicide
August 26, 2019
STATUS
: OPEN
ON JULY 11TH AROUND 2:30AM, WITNESSES CONTACTED THE LEXINGTON POLICE DEPARTMENT ABOUT A PERSON DOWN IN THE ROADWAY IN FRONT OF 315 BALLPARK DR. WHEN OFFICERS ARRIVED, THEY FOUND EARL PARVIN DECEASED FROM AN APPARENT GUN SHOT WOUND. IT APPEARS THE VICTIM WAS ASSAULTED AT A SEPARATE LOCATION AND HIS REMAINS WERE LEFT IN THE ROADWAY FOR WITNESSES AND POLICE TO FIND. LEXINGTON POLICE ARE SEEKING ANY NEW LEADS IN THE CASE.
---
Theft from Church Parking Lot
August 19, 2019
STATUS
: OPEN
IN THE EARLY MORNING HOURS OF MAY 9TH AROUND 7AM, A SILVER JEEP GRAND CHEROKEE ENTERED THE PARKING LOT OF THE SOUTH ELKHORN BAPTIST CHURCH. IT BACKED UP TO A LARGE 12FT ENCLOSED BOX TRAILER, HITCHED IT TO THE VEHICLE, AND DROVE AWAY. THE TRAILER IS CHURCH PROPERTY AND IS VALUED AT SEVERAL THOUSAND DOLLARS.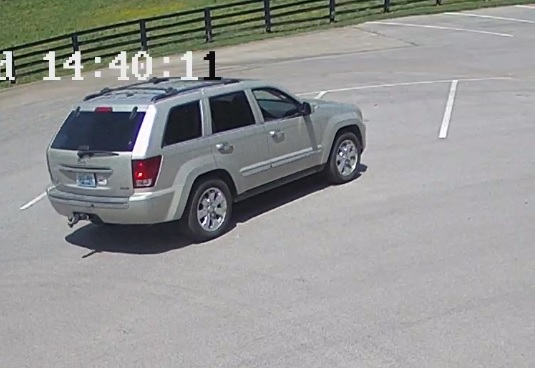 ---
Taco Bell Burglaries
August 12, 2019
STATUS
: OPEN
IN THE EARLY MORNING HOURS OF AUGUST 6TH BETWEEN 2 AND 6AM, AN UNKNOWN SUBJECT DROVE TO 5 SEPARATE TACO BELL LOCATIONS THROUGHOUT THE CITY. AT EACH LOCATION, HE BROKE THE FRONT DOOR GLASS TO GAIN ENTRY AND USED A HAMMER AND SCREWDRIVER TO PRY THE CASH DRAWERS OPEN. EACH DRAWER CONTAINED A SMALL AMOUNT OF CASH TO START THE DAY. THE SUSPECT WAS WEARING OHIO STATE SWEATSHIRT AND GLOVES. HE WAS DRIVING A SILVER FOUR DOOR CAR WITH A SIDE STRIPE AND DARK DOOR HANDLES.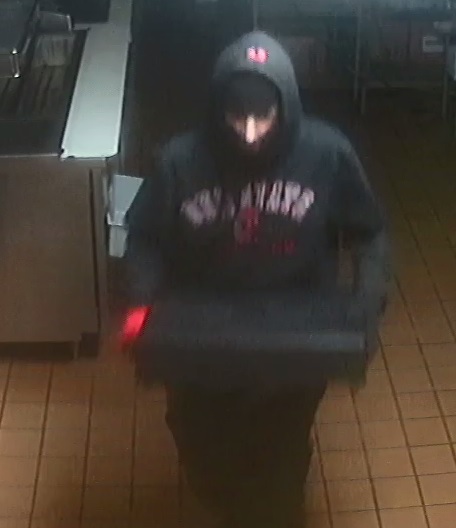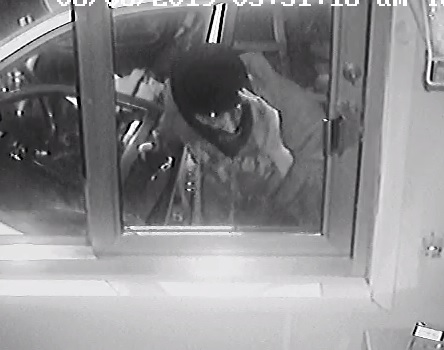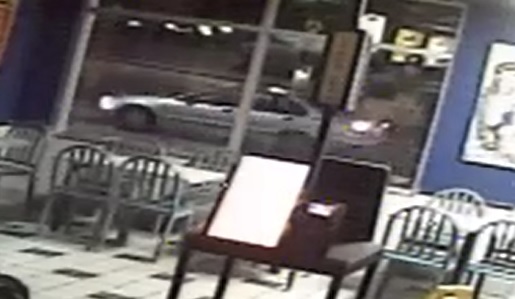 ---
Burglary at South Hill Station
August 05, 2019
STATUS
: OPEN
ON JUNE 12TH, A RESIDENT OF SOUTH HILL STATION LOCATED AT 585 S UPPER STREET RETURNED HOME FROM WORK AT AROUND 8PM. HE OBSERVED AN ALCOHOLIC BEVERAGE CAN ON HIS KITCHEN COUNTER THAT DID NOT BELONG TO HIM. HE ALSO DISCOVERED THAT HIS $900 ROAD BIKE HAD BEEN STOLEN FROM HIS FRONT ENTRYWAY. THE VICTIM'S SECURITY CAMERA CAPTURED THE SUSPECT ENTERING HIS APARTMENT AND COMMITTING THE BURGLARY.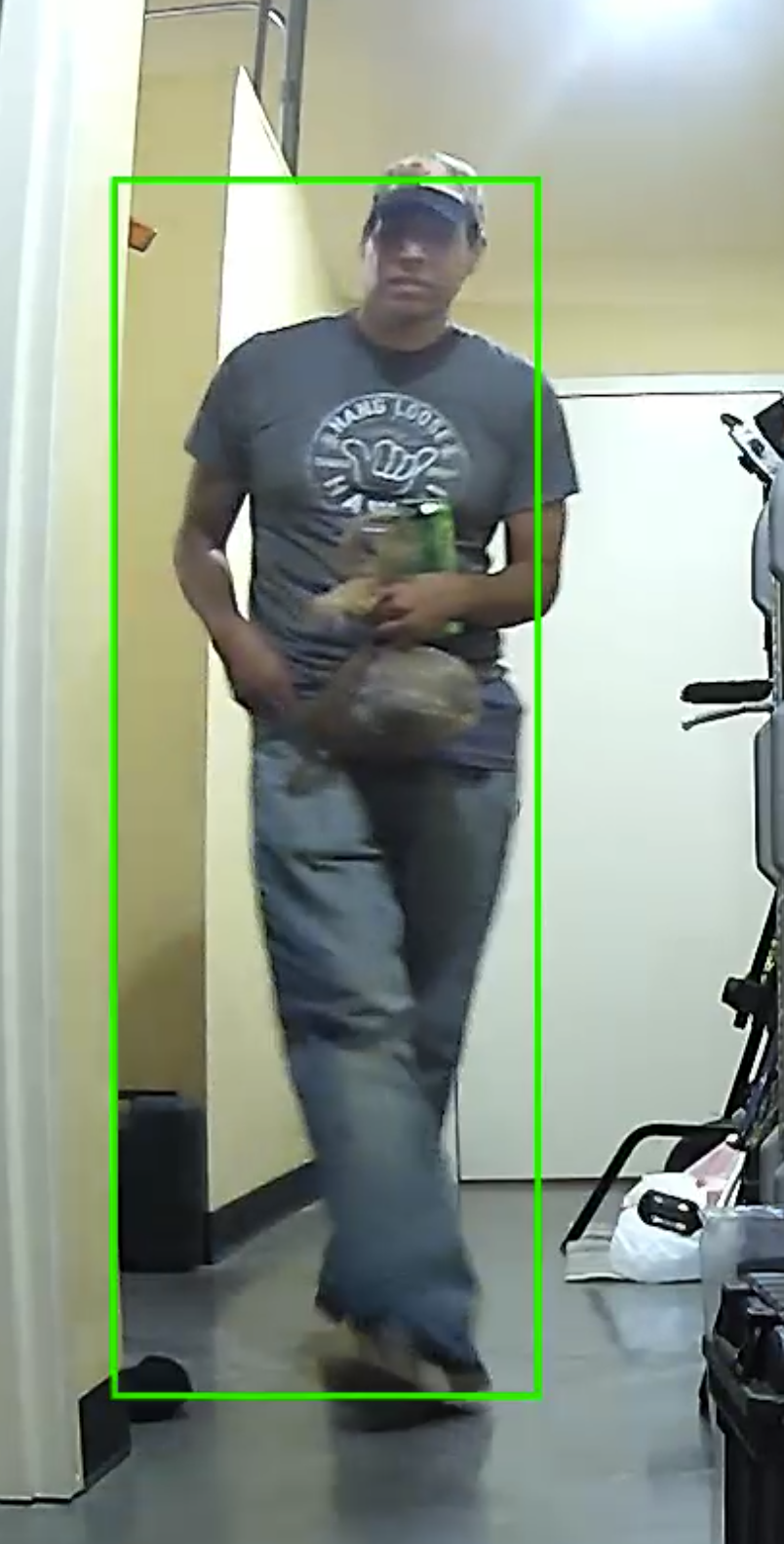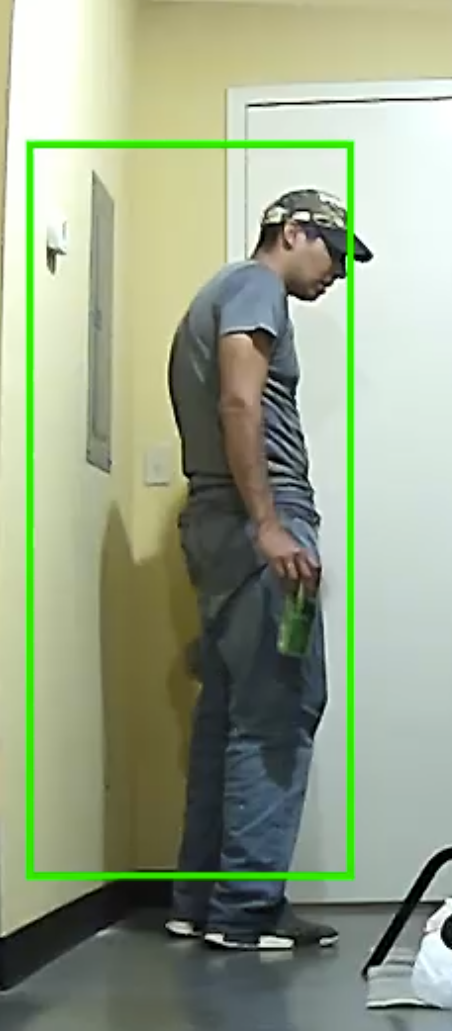 ---
Winburn FoodMax Robbery
July 29, 2019
STATUS
: OPEN
ON JULY 11TH AT 11:45PM, AN UNKNOWN SUSPECT ENTERED THE FOODMAX LOCATED AT 1116 WIBURN DRIVE. HE WAS WEARING A MASK AND GLOVES. HE WAS ALSO ARMED WITH A HANDGUN. UPON ENTERING THE STORE, HE GRABBED AN EMPLOYEE AND PULLED HIM TOWARD THE CASH REGISTER AND DEMANDED THE VICTIM GIVE HIM CASH. THE VICTIM TOLD THE SUSPECT THERE WAS NO CASH IN THE REGISTER. THE SUSPECT THEN TURNED AND FLED NORTH ACROSS THE STREET ON FOOT.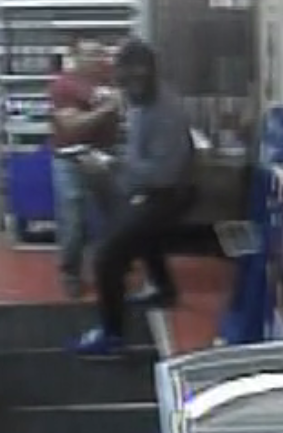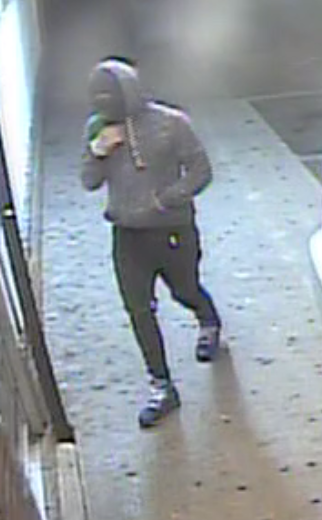 ---
JC Penney Theft and Fraud
July 22, 2019
STATUS
: OPEN
ON MAY 25TH, A WOMAN WAS VISITING LEXINGTON AND SHOPPING WITH FAMILY MEMBERS AT JC PENNEY AT FAYETTE MALL. WHILE IN TOWN, SHE DID NOT REALIZE THAT HER WALLET WAS MISSING FROM HER PURSE UNTIL SHE BEGAN RECEIVING ALERTS FROM HER BANK ABOUT POSSIBLE FRAUDULENT PURCHASES. A REVIEW OF THE TRANSACTION HISTORY REVEALED OVER $2,000 IN PURCHASES MADE AT 11 DIFFERENT LOCATIONS OVER THE COURSE OF 2 DAYS. THE SAME FEMALE WHITE IS OBSERVED ON CAMERA MAKING THE FRAUDULENT PURCHASES AT MULTIPLE LOCATIONS.
---
W Third Street Theft from Vehicle
July 15, 2019
STATUS
: OPEN
IN THE EARLY MORNING HOURS OF JUNE 21ST AROUND 1AM, A SUSPECT CLIMBED A PRIVACY FENCE TO THE BACK YARD OF A RESIDENCE LOCATED ON W THIRD STREET. HE DISCOVERED A VEHICLE DOOR THAT WAS UNSECURED AND PROCEEDED TO STEAL CONTENTS FROM THE CONSOLE. THE SUSPECT WAS ABLE TO GET AWAY WITH OVER $6,000 IN CASH. THE VICTIM DID NOT SECURE THE VEHICLE BELIEVING IT WAS SAFE IN AN ENCLOSED BACK YARD DRIVEWAY. CAMERA FOOTAGE WAS OBTAINED FROM THE VICTIM AND A NEIGHBOR.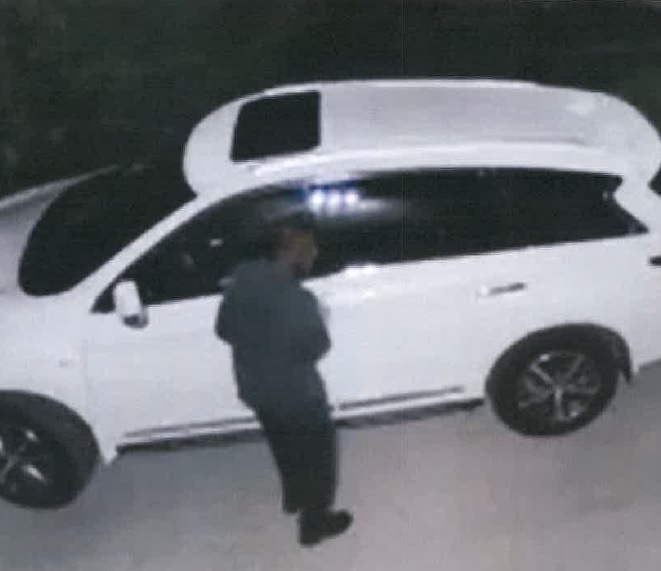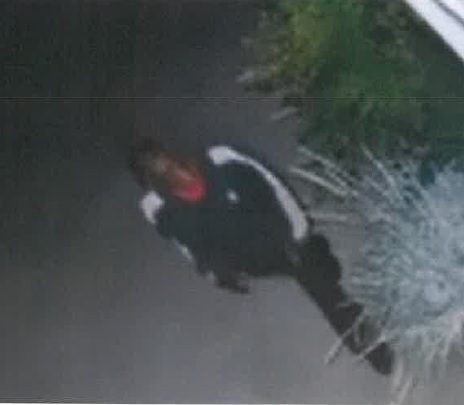 ---
W Second Street Burglary
July 08, 2019
STATUS
: OPEN
ON FRIDAY MAY 31ST, A VICTIM ON W SECOND STREET RETURNED HOME TO FIND SOMEONE HAD BROKEN INTO HIS HOUSE. THE SUSPECT STOLE VARIOUS ELECTRONICS TO INCLUDE A PLAYSTATION GAMING SYSTEM AND ACCESSORIES. THE SUSPECT WAS CAUGHT ON SEVERAL CAMERAS IN THE AREA EXITING THE VICTIM'S RESIDENCE AND WALKING NORTH ALONG MILLER STREET.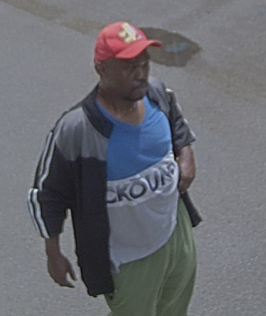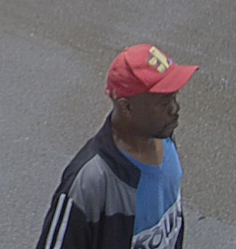 ---
Sams Club Ipad Theft
July 01, 2019
STATUS
: OPEN
ON THE EVENING OF JUNE 8TH, SAMS CLUB ON NEW CIRCLE ROAD CLOSED AT 6PM. EMPLOYEES WERE UNAWARE THAT TWO SUSPECTS WERE HIDING IN WAIT INSIDE THE STORE. AFTER EVERYONE HAD GONE, THE SUSPECTS CAME OUT OF HIDING. THEY USED BOLT CUTTERS CARRIED INTO THE STORE DISGUISED AS A FOLD OUT CHAIR IN A BAG. THEY PROCEEDED TO CUT THE LOCKS ON THE ELECTRONICS CAGE AND STOLE OVER $20,000 IN IPADS AND ACCESSORIES.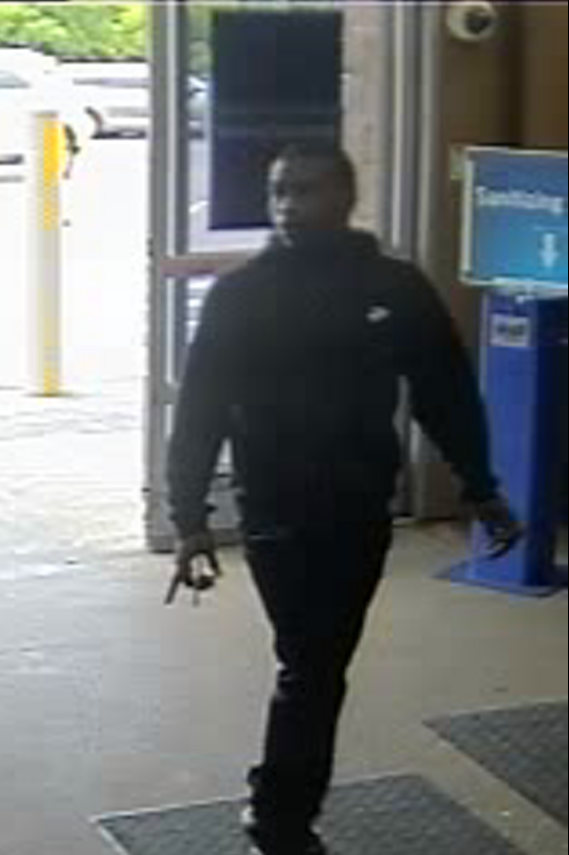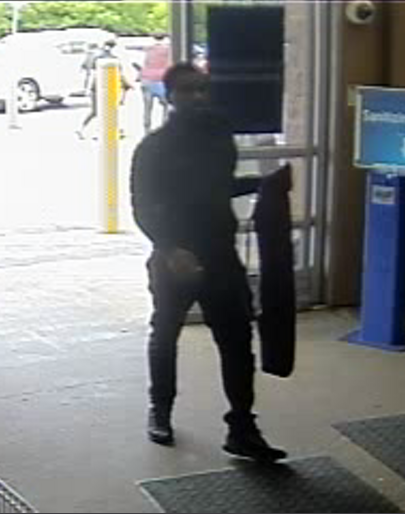 ---
Meadowthorpe Pellet Gun Vandalism
June 24, 2019
STATUS
: OPEN
IN THE EARLY MORNING HOURS OF JUNE 13TH AND AGAIN ON JUNE 16TH AROUND 2AM, A WHITE 4 DOOR PASSENGER CAR WITH SUNROOF WAS OBSERVED DRIVING THROUGH THE MEADOWTHORPE SUBDIVISION. THE OCCUPANTS OF THE VEHICLE RANDOMLY FIRED PELLET GUNS AT STATIONARY VEHICLES AND HOMES IN THE NEIGHBORHOOD CAUSING SIGNIFICANT PROPERTY DAMAGE. IN TOTAL, THERE ARE APPROXIMATELY 40 REPORTS OF CRIMINAL MISCHIEF. CRIME STOPPERS IS OFFERING A CASH REWARD FOR INFORMATION LEADING TO AN ARREST IN THE CASES.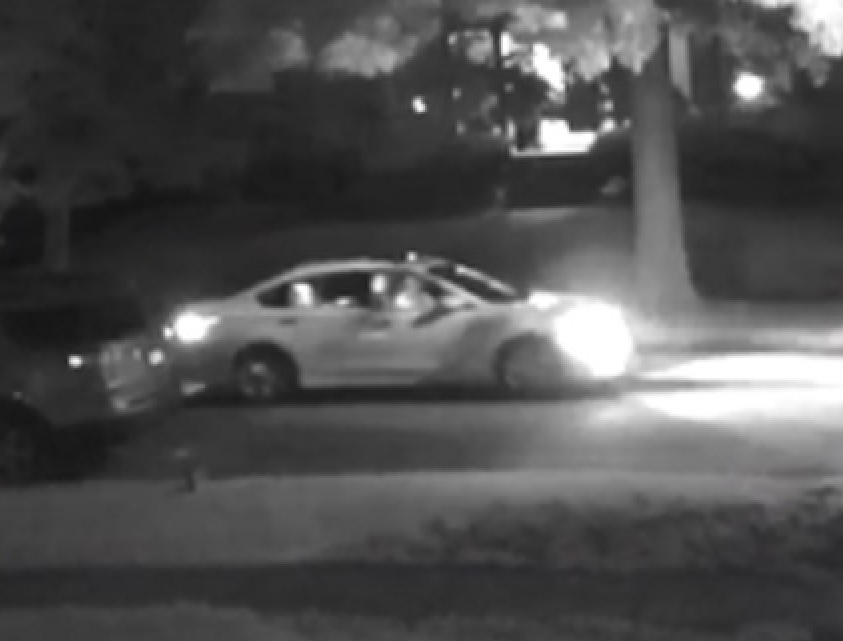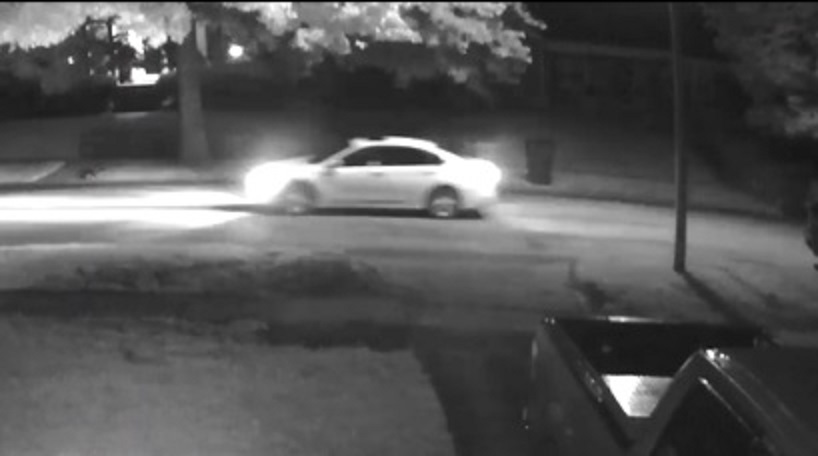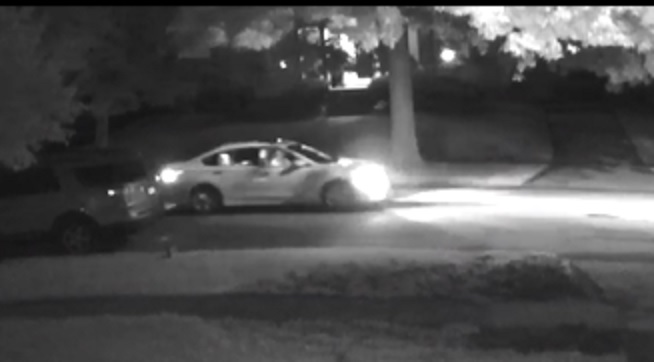 ---
Catalytic Converter Thefts from W Main St
June 03, 2019
STATUS
: OPEN
ON MAY 11TH, OFFICERS RESPONDED TO A BUSINESS IN THE 500 BLOCK OF WEST MAIN STREET REGARDING SOME THEFTS. UPON ARRIVAL, THEY DISCOVERED SEVERAL COMPANY VEHICLES HAD CATALYTIC CONVERTERS THAT HAD BEEN CUT OUT OF THE VEHICLES OVER NIGHT. TYPICALLY IN THESE CASES, SUSPECTS WILL ATTEMPT TO SELL THE ITEMS AS SCRAP METAL BUT CAN CAUSE THOUSANDS OF DOLLARS IN DAMAGE TO PRIVATE PROPERTY. THE SUSPECTS WERE OBSERVED ON NEARBY SURVEILLANCE CAMERAS AND APPEAR TO BE DRIVING A 2004-2009 DARK COLORED CHEVY MALABU.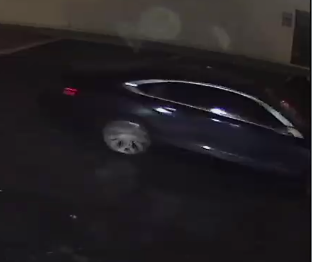 ---
Covington Point Theft and Fraud
May 27, 2019
STATUS
: OPEN
ON THE MORNING OF FEBRUARY 24TH, A RESIDENT OF COVINGTON POINT CAME OUT TO FIND ALL OF HIS PERSONAL ITEMS HAD BEEN REMOVED FROM HIS GLOVE BOX AND CONSOLE AND WERE STREWN OVER THE INSIDE OF HIS TRUCK. HE IMMEDIATELY NOTICED THAT HIS WALLET WAS MISSING FROM THE INNER DOOR COMPARTMENT. A SUSPECT WAS CAUGHT ON CAMERA USING THE VICTIMS STOLEN CREDIT CARDS TO PURCHASE PRE PAID VISA CARDS AT WALMART IN HAMBURG. THE SUSPECT PARTIALLY CONCEALED HIMSELF WITH A WATCH CAP, FACE WARMER, AND GOLD RIMMED GLASSES.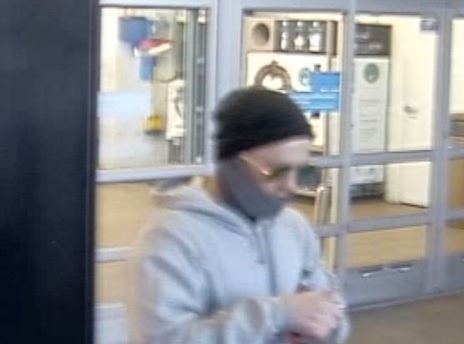 ---
Stolen Handgun from Dans Discount
May 20, 2019
STATUS
: SOLVED
ON MAY 8TH, TWO SUBJECTS ENTERED THE DANS DISCOUNT LOCATED AT 328 E NEW CIRCLE ROAD. ONE SUBJECT WAITED UNTIL EMPLOYEES WERE DISTRACTED AND REACHED BEHIND THE COUNTER TO GAIN ACCESS TO A GUN CASE. HE THEN CONCEALED A ROCK ISLAND .45 HANDGUN. HE TUCKED THE GUN INTO IS WAISTBAND UNDER A T-SHIRT AND EXITED THE STORE. THE SUBJECTS FLED IN A SMALL TAN 4 DOOR PASSENGER CAR, POSSIBLY A HONDA CIVIC.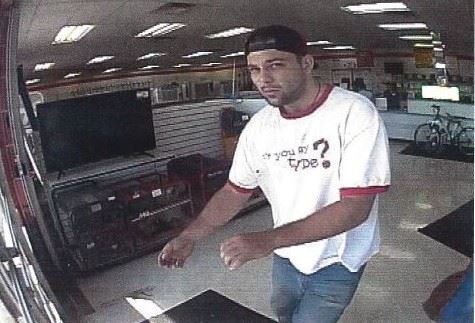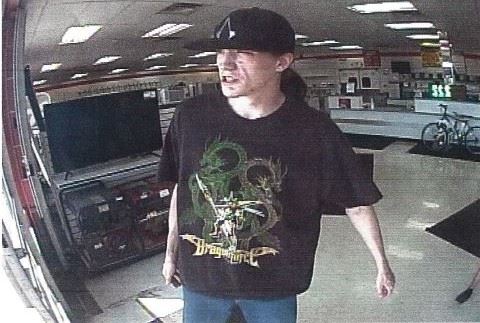 ---
Shopping Spree with a Lost Wallet
May 13, 2019
STATUS
: SOLVED
ON SUNDAY APRIL 14TH, A VICTIM REPORTED HE WAS AT THE SHELL GAS STATION LOCATED AT 905 S LIMESTONE. UPON LEAVING, HE ACCIDENTALLY DROPPED HIS WALLET IN THE PARKING LOT AND LEARNED IT WAS PICKED UP BY A HOMELESS PERSON. WITHIN MINUTES, HIS CREDIT CARDS WERE BEING USED AT SEVERAL LEXINGTON BUSINESSES INCLUDING HIBATCHI EXPRESS, HIBBETT SPORTS, WAL MART, CITI TRENDS, AND M&M GROCERY STORE. MULTIPLE FEMALE SUSPECTS WERE CAUGHT ON CAMERA FRAUDULENTLY USING THE VICTIM'S CREDIT CARDS.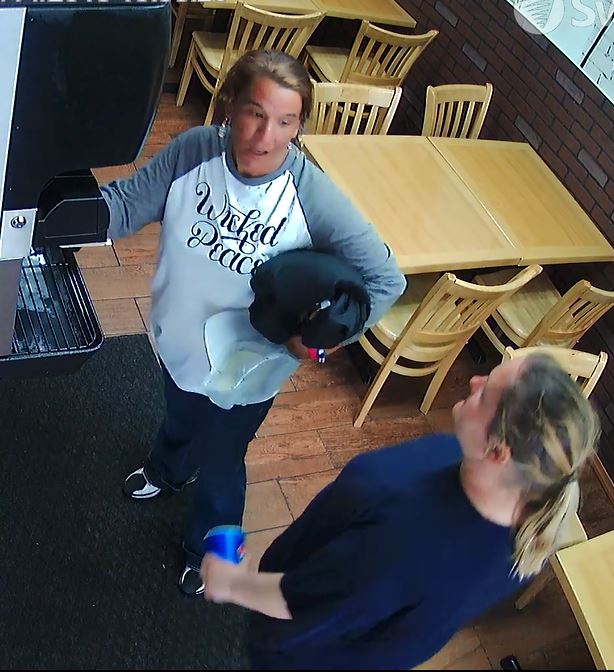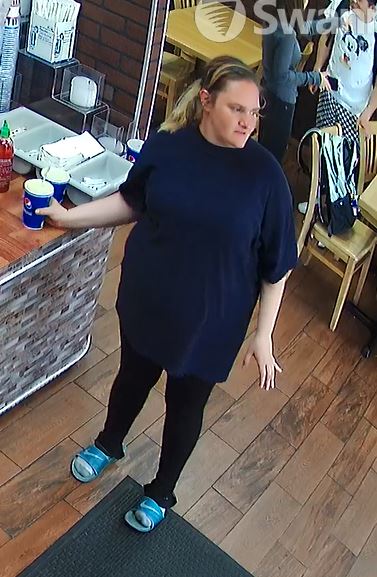 ---
Pies and Pints Purse Theft
April 29, 2019
STATUS
: OPEN
ON SATURDAY FEBRUARY 23RD AROUND 4:30PM, A WOMAN WAS SITTING AT THE BAR AT PIES AND PINTS LOCATED AT 401 W MAIN STREET. BEHIND HER, TWO MEN OBSERVED HER PURSE HANGING ON THE BACK OF HER CHAIR. ONE SUBJECT MOVED BEHIND HER AND USED HIS JACKET TO CONCEAL HIS HANDS. HE SLID HER PURSE OFF OF THE CHAIR AND DISCREETLY EXITED THE RESTAURANT. THE VICTIM REPORTED THE SUSPECT IMMEDIATELY USED HER CREDIT CARDS AT A BUSINESS ON GEORGETOWN STREET. HER PURSE ALSO CONTAINED ALL OF HER PERSONAL ITEMS INCLUDING HER PHONE, CHECKBOOK, AND KEYS.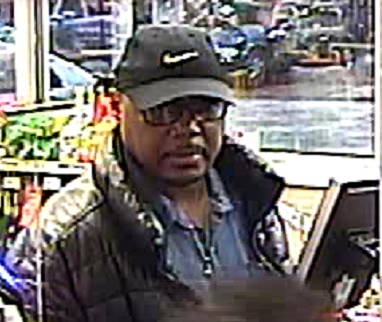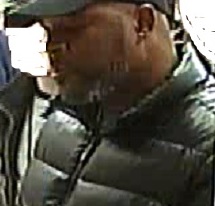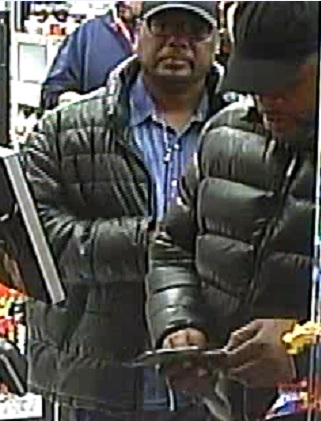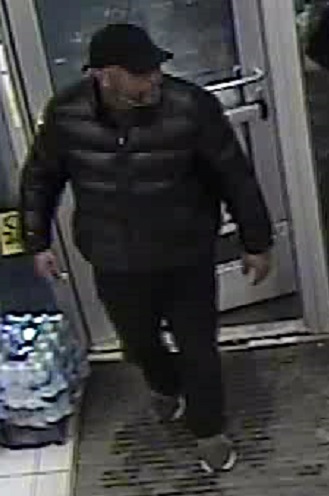 ---
Masterson Station Park Thefts
April 22, 2019
STATUS
: OPEN
THROUGHOUT THE MONTH OF MARCH, MULTIPLE VICTIMS HAVE REPORTED HAVING THEIR WALLETS AND PURSES STOLEN FROM VEHICLES WHILE VISITING MASTERSON STATION PARK. THE SUSPECTS WERE CAUGHT ON SURVEILLACE CAMERAS FRAUDULENTLY CASHING THE VICTIM'S CHECKS USING FALSE IDENTIFICATIONS. THIS IS A REMINDER TO ALWAYS LOCK YOUR VEHICLE AND REFRAIN FROM LEAVING VALUABLES INSIDE ESPECIALLY AT PARKS AND FITNESS LOCATIONS.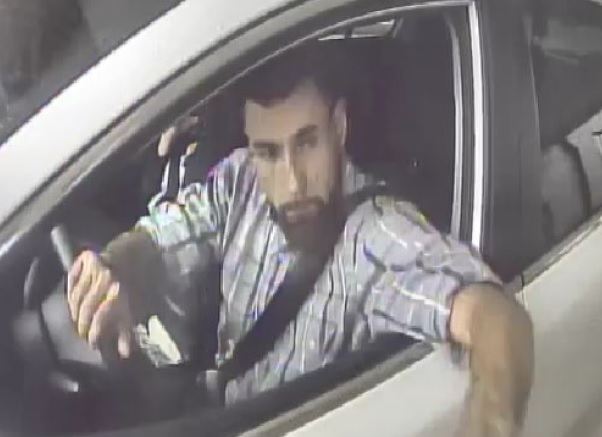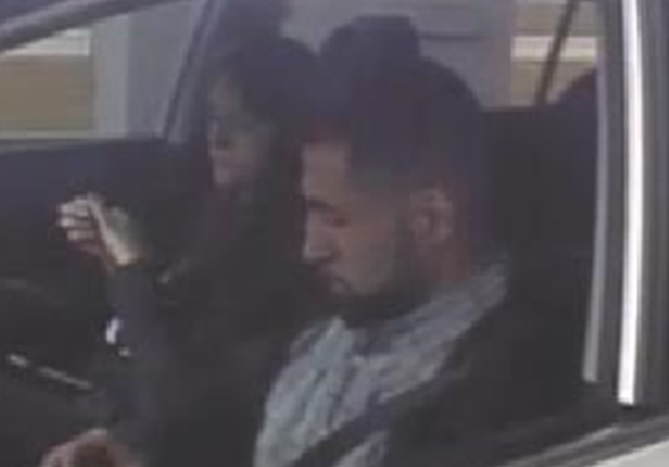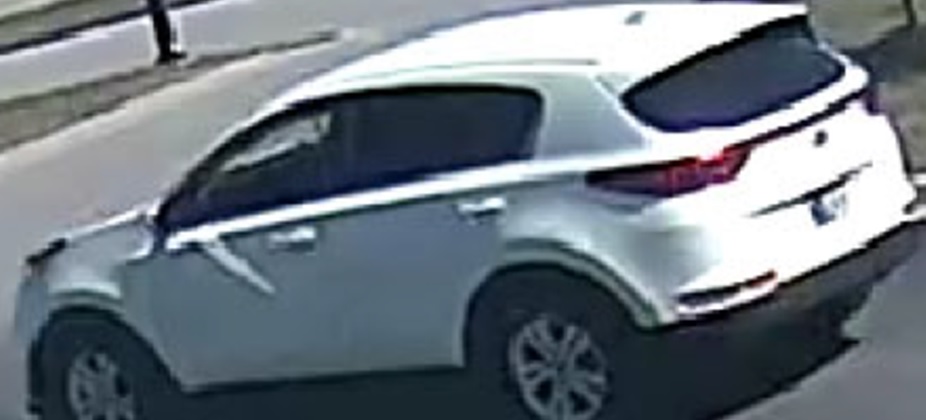 ---
Lottery Ticket Thief
April 15, 2019
STATUS
: OPEN
SINCE FEBRUARY 15TH, AN UNKNOWN MALE SUBJECT HAS BEEN ENTERING GAS STATIONS ON SOUTH BROADWAY AND NEWTOWN PIKE AND STEALING HIGH VALUE LOTTERY TICKETS. HE HAS REDEEMED THEM AT OTHER LOCATIONS NEARBY WITHIN A SHORT TIME OF THE THEFT. THERE HAVE BEEN FOUR SEPARATE INCIDENTS TOTALLING IN EXCESS OF $2000 IN MERCHANDISE. HE IS DESCRIBED AS MALE WHITE, MID 20'S, 6 FEET TALL AND 250LBS. HE MAY HAVE A BEARD, NOSE RING, AND BALDING.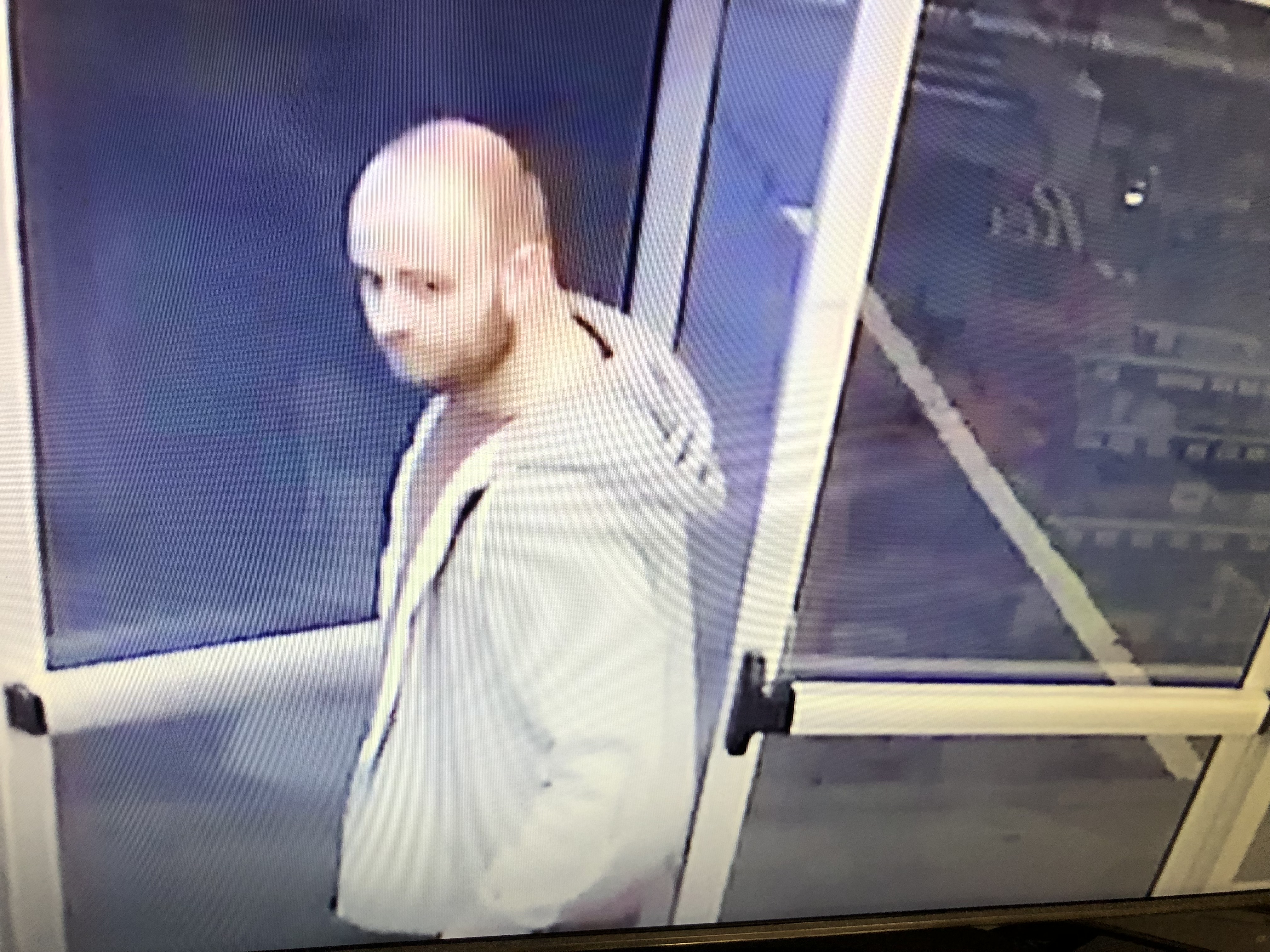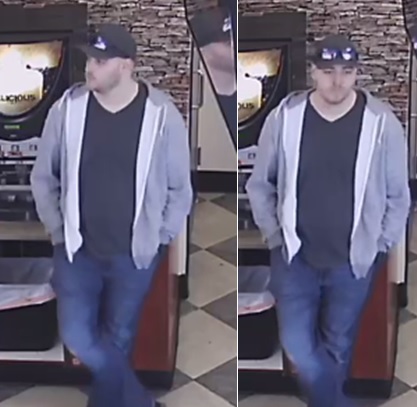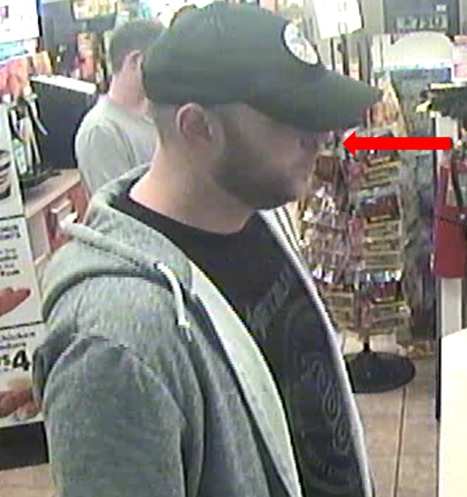 ---
Jenna Rest Burglary and Stolen Car
April 08, 2019
STATUS
: OPEN
ON THE EVENING OF FEBRUARY 19TH, A RESIDENT ON JENNA REST IN MASTERSON STATION WENT TO BED AROUND 11PM. THE NEXT MORNING, SHE AWOKE TO FIND SOMEONE HAD BROKEN INTO HER HOME AND STOLEN HER PURSE AND CAR. SHE WAS ALERTED THAT HER CREDIT CARDS WERE USED IN LOUISVILLE. HER VEHICLE WAS ALSO RECOVERED WRECKED IN LOUISVILLE SEVERAL DAYS LATER. THE SUSPECT WAS CAUGHT ON CAMERA USING THE VICTIM'S STOLEN CREDIT CARDS.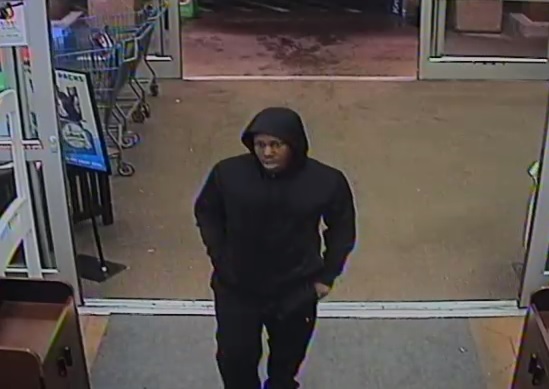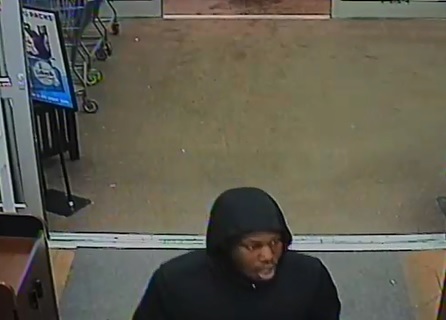 ---
Brandenburg Auto Burglary
April 01, 2019
STATUS
: OPEN
ON MONDAY MARCH 4TH AROUND 7PM, THE OWNER OF BRANDENBURG AUTO LOCATED AT 2011 VERSAILLES ROAD LOCKED UP HIS BUSINESS AND LEFT FOR THE DAY. THE NEXT MORNING HE RETURNED AT 7AM TO FIND A GARAGE DOOR WINDOW HAD BEEN BROKEN OUT. HE SOON DISCOVERED SOMEONE HAD DISABLED THE SECURITY SYSTEMS AND BURGLARIZED HIS BUSINESS. TWO DAYS PRIOR A SUBJECT WAS CAUGHT ON CAMERA CASING THE BUSINESS LATE AT NIGHT. POLICE ARE ATTEMPTING TO IDENTIFY THIS PERSON OF INTEREST.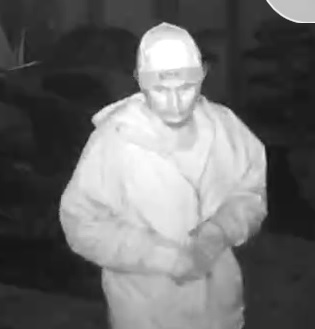 ---